Install and create a VirtualBox. This method can be used to install any Linux or Windows OS. If you only have one computer or laptop and your looking to test other operating systems with out effecting your own system then VirtualBox is the tool you need. Oracle's VM Virtualbox is very powerful software for PC emulation. For this tutorial all you need is: Oracle's VM Virtualbox and a Linux distribution of your choice in this case I am using Fedora 27
Load your favourite Browser.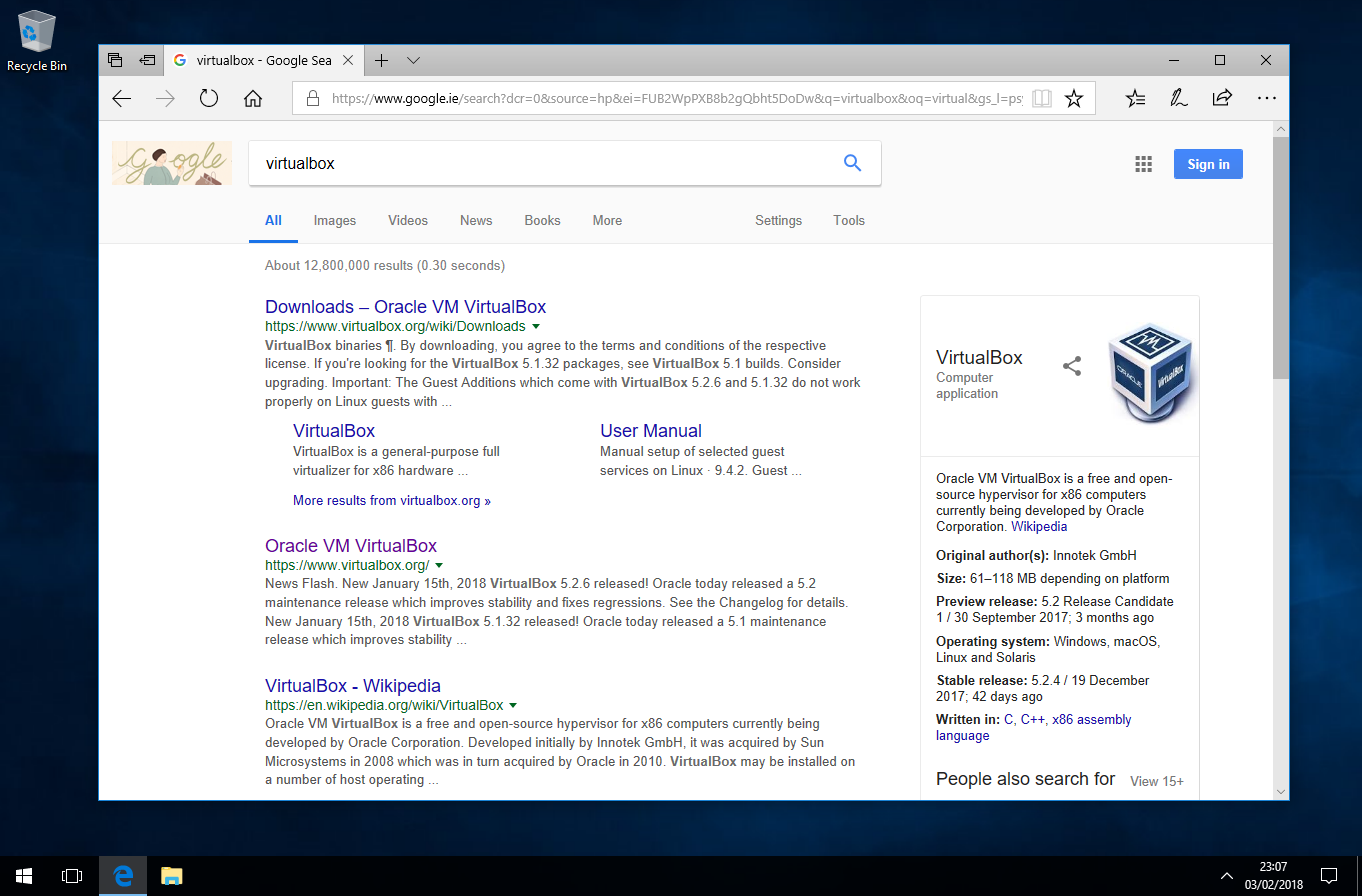 Navigate to https://www.virtualbox.org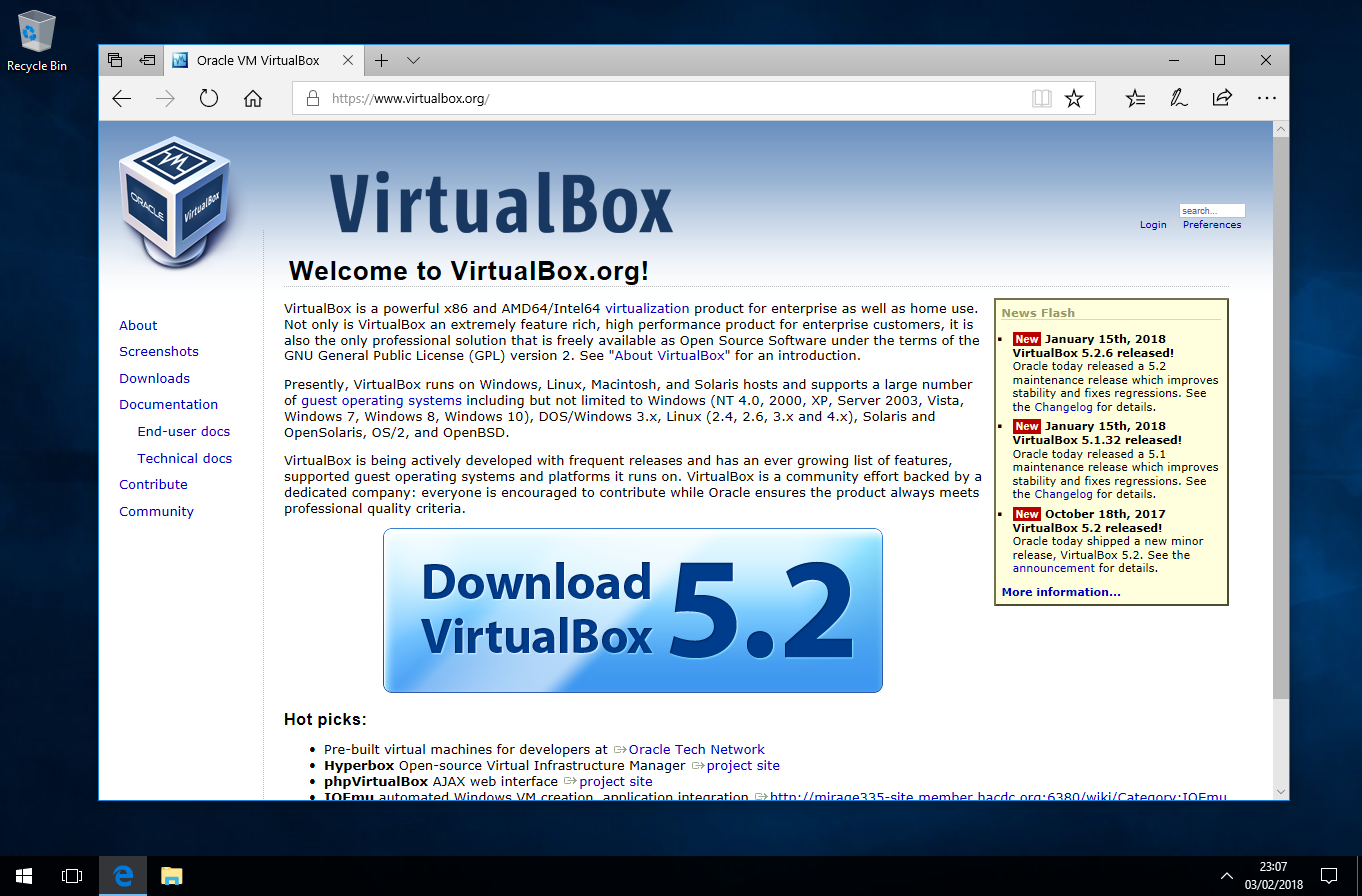 Download VirtualBox for Windows Hosts.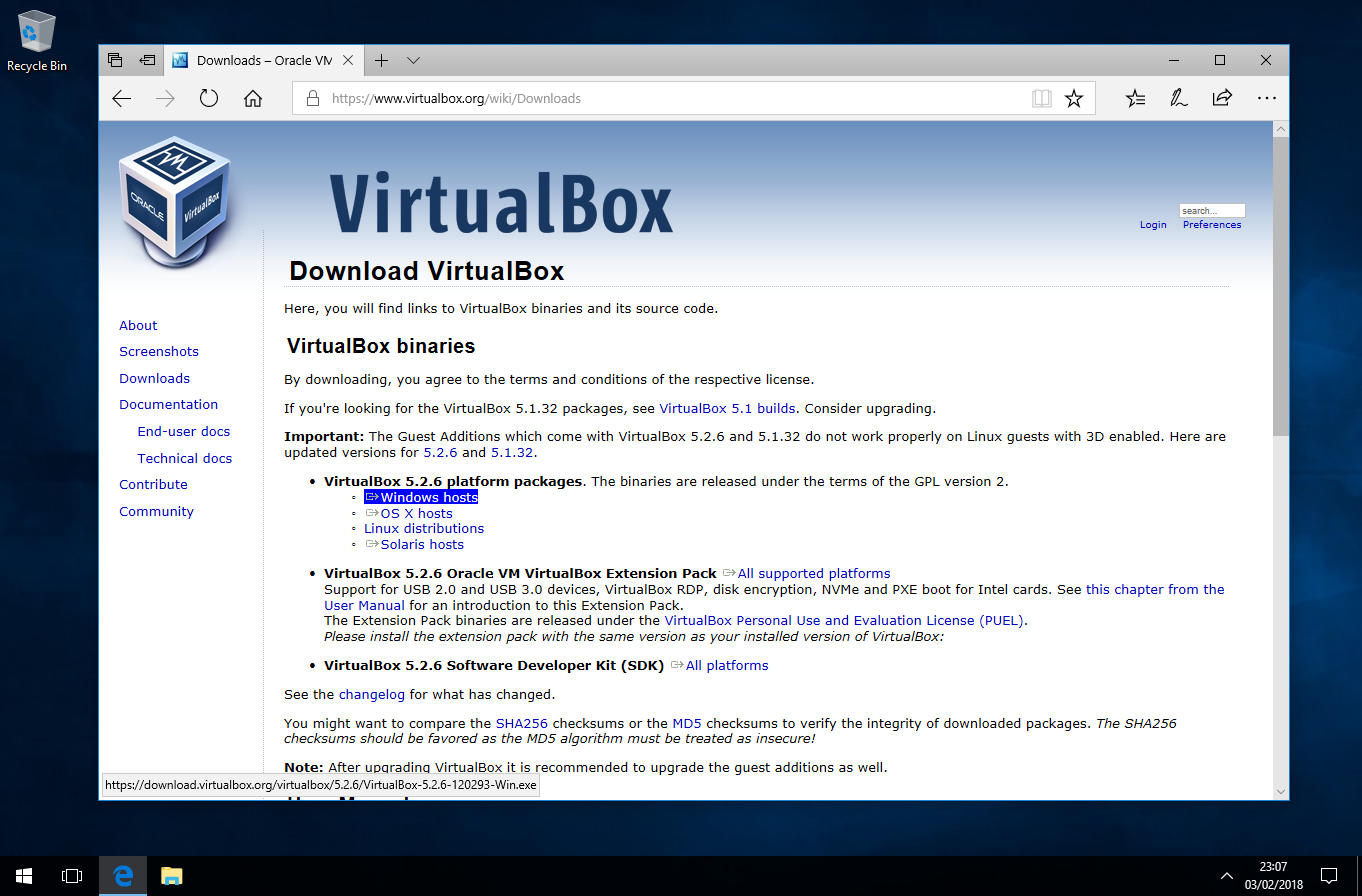 Click Save.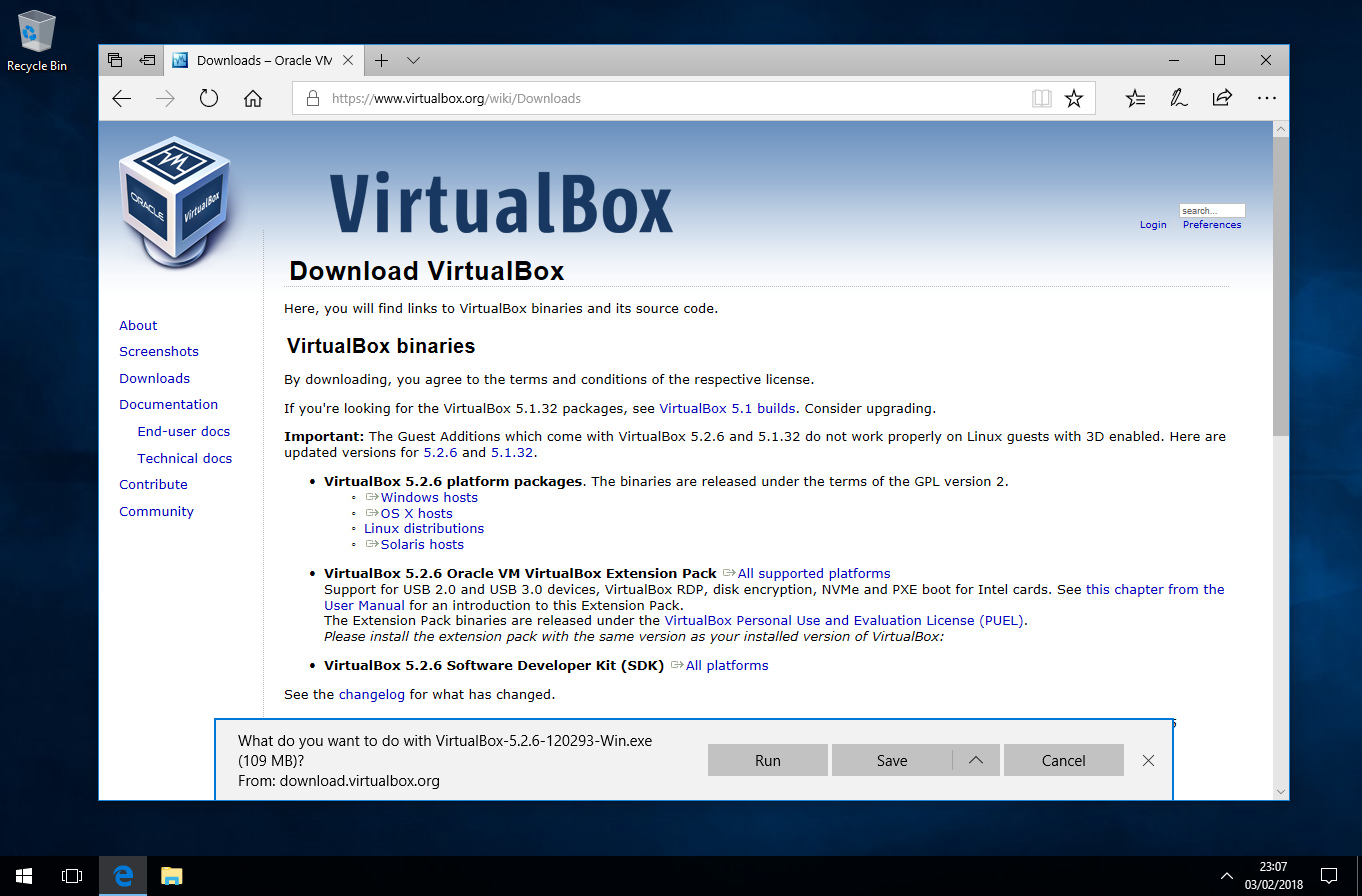 Click open folder.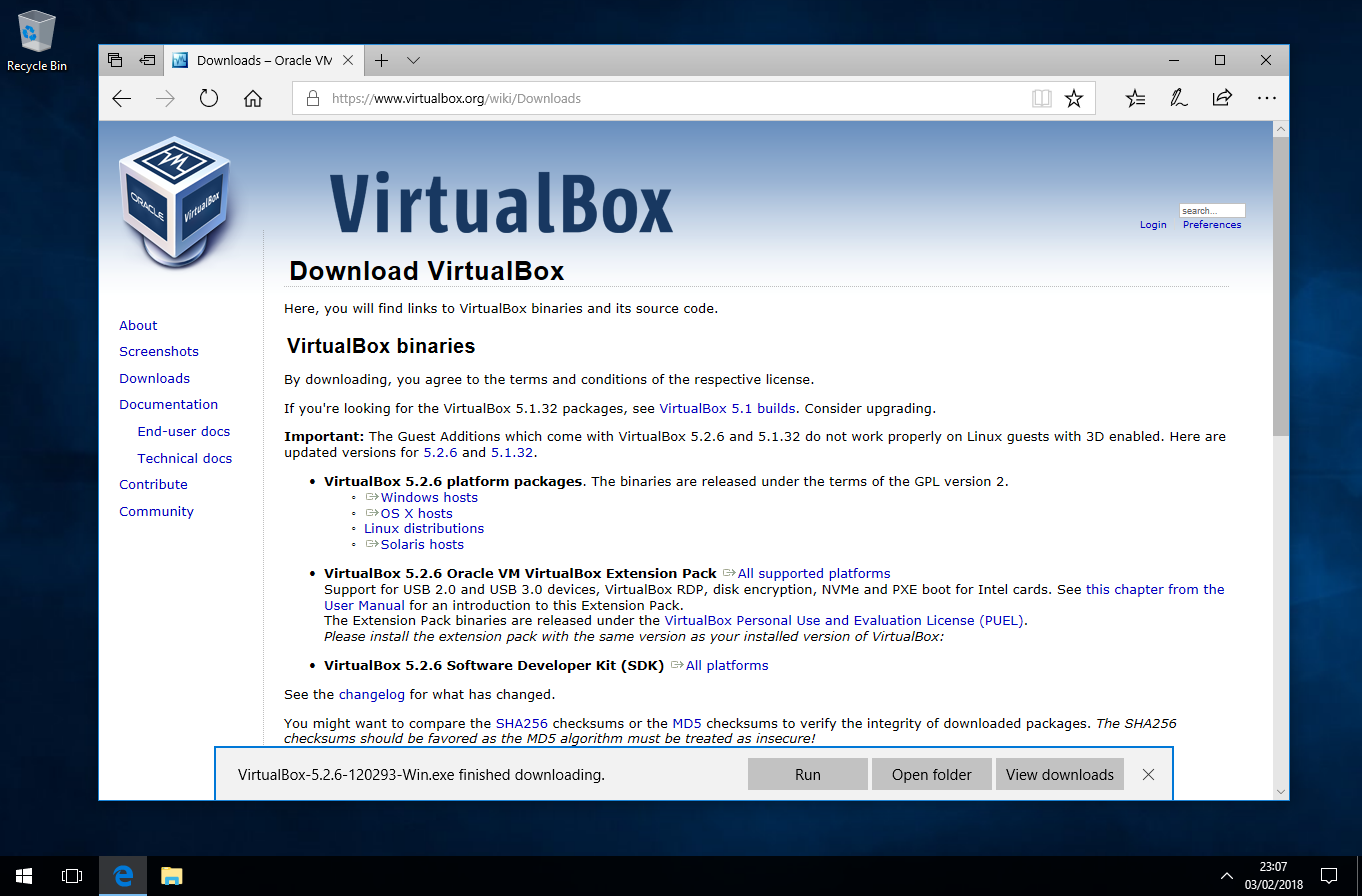 Double click the VirtualBox installer.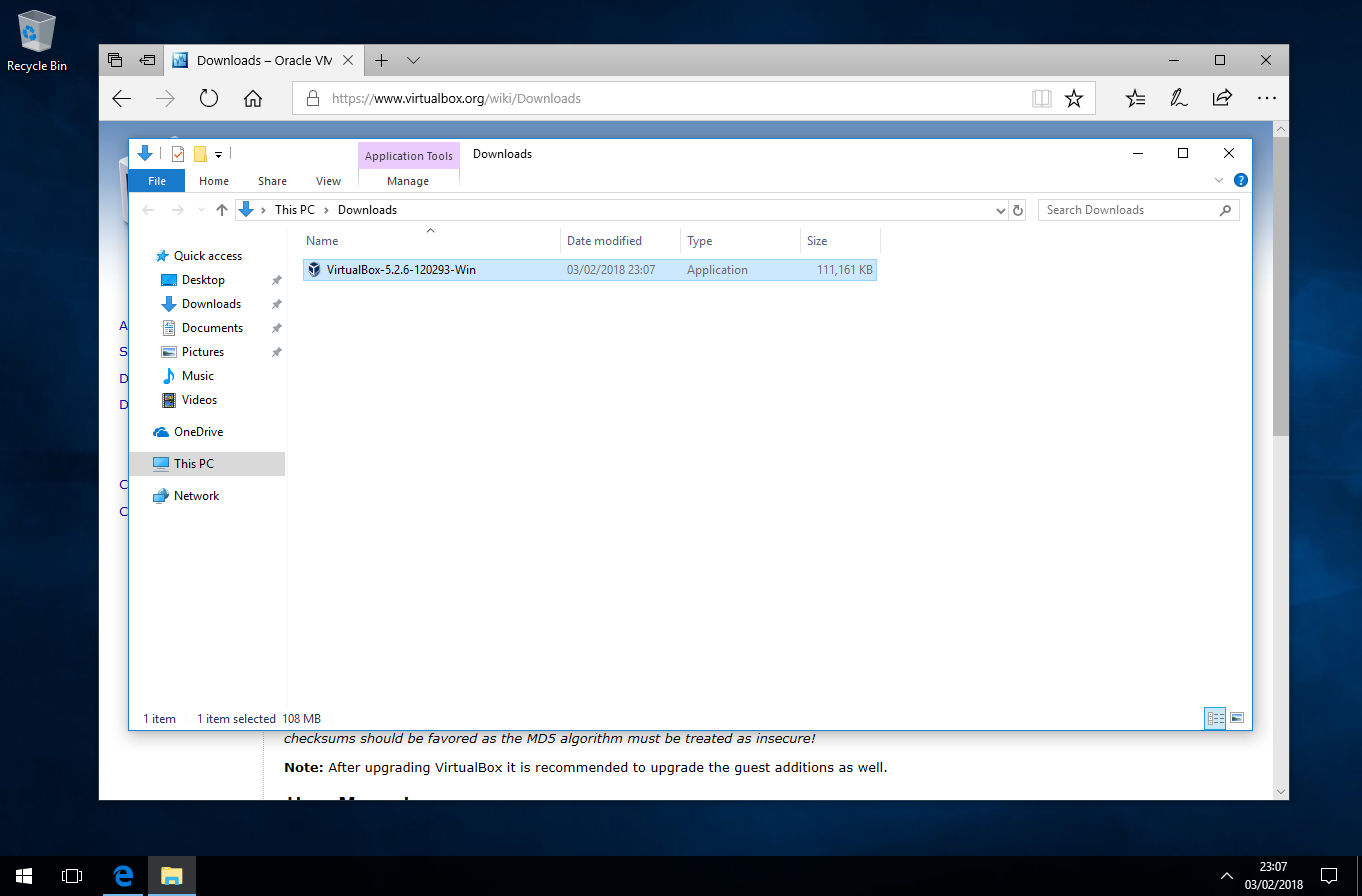 Click Next.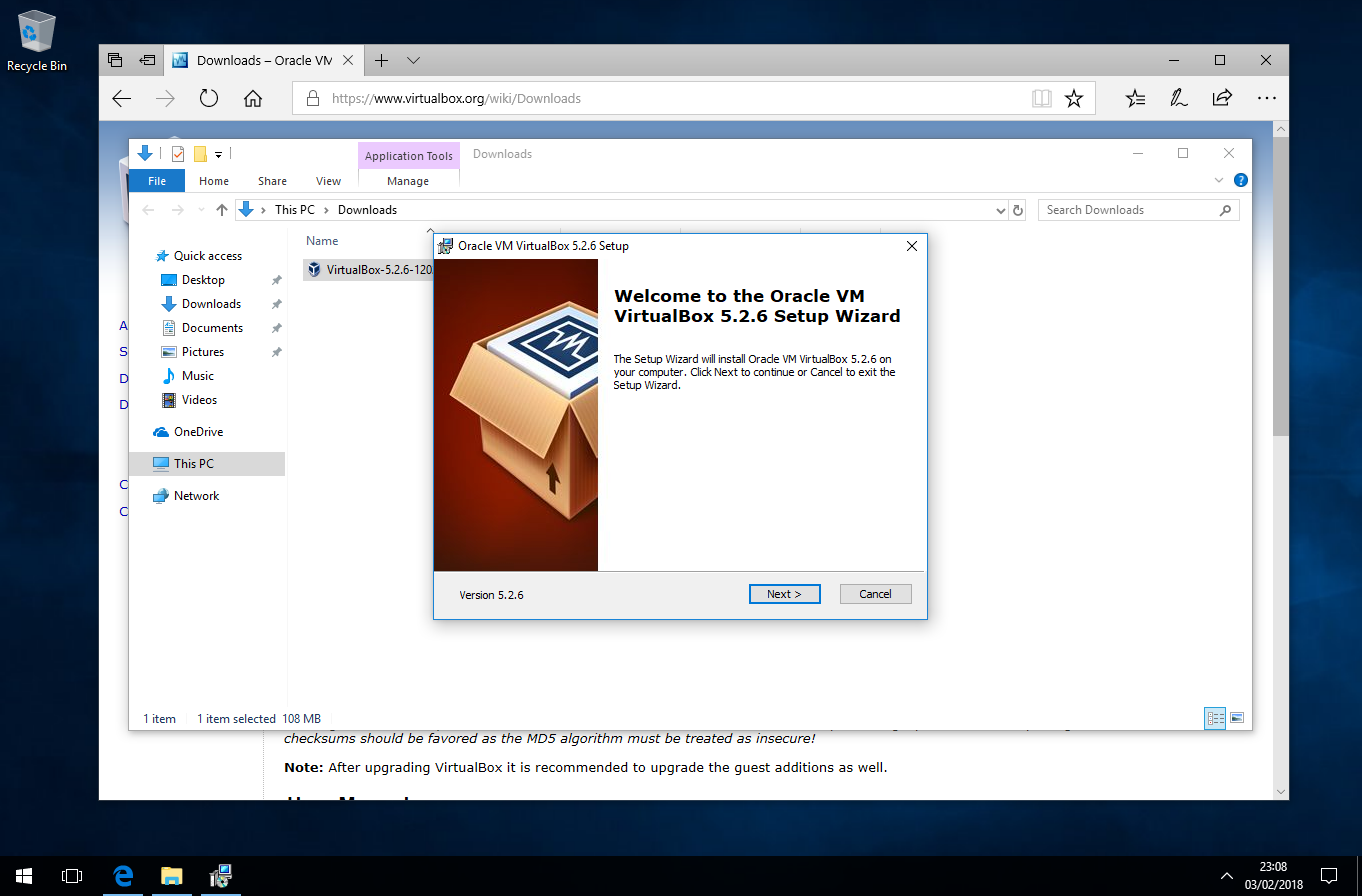 Click Next.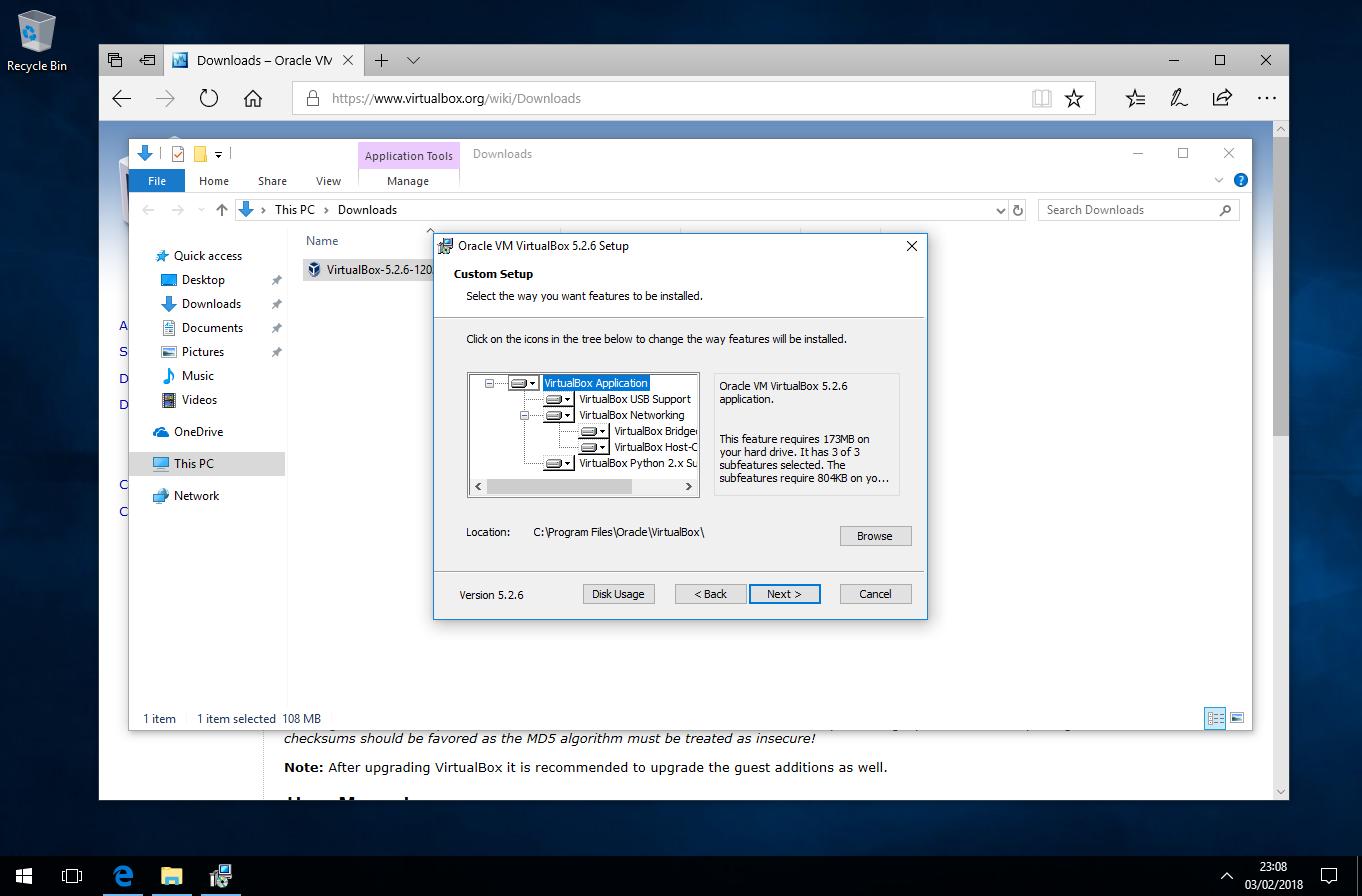 Click Next again.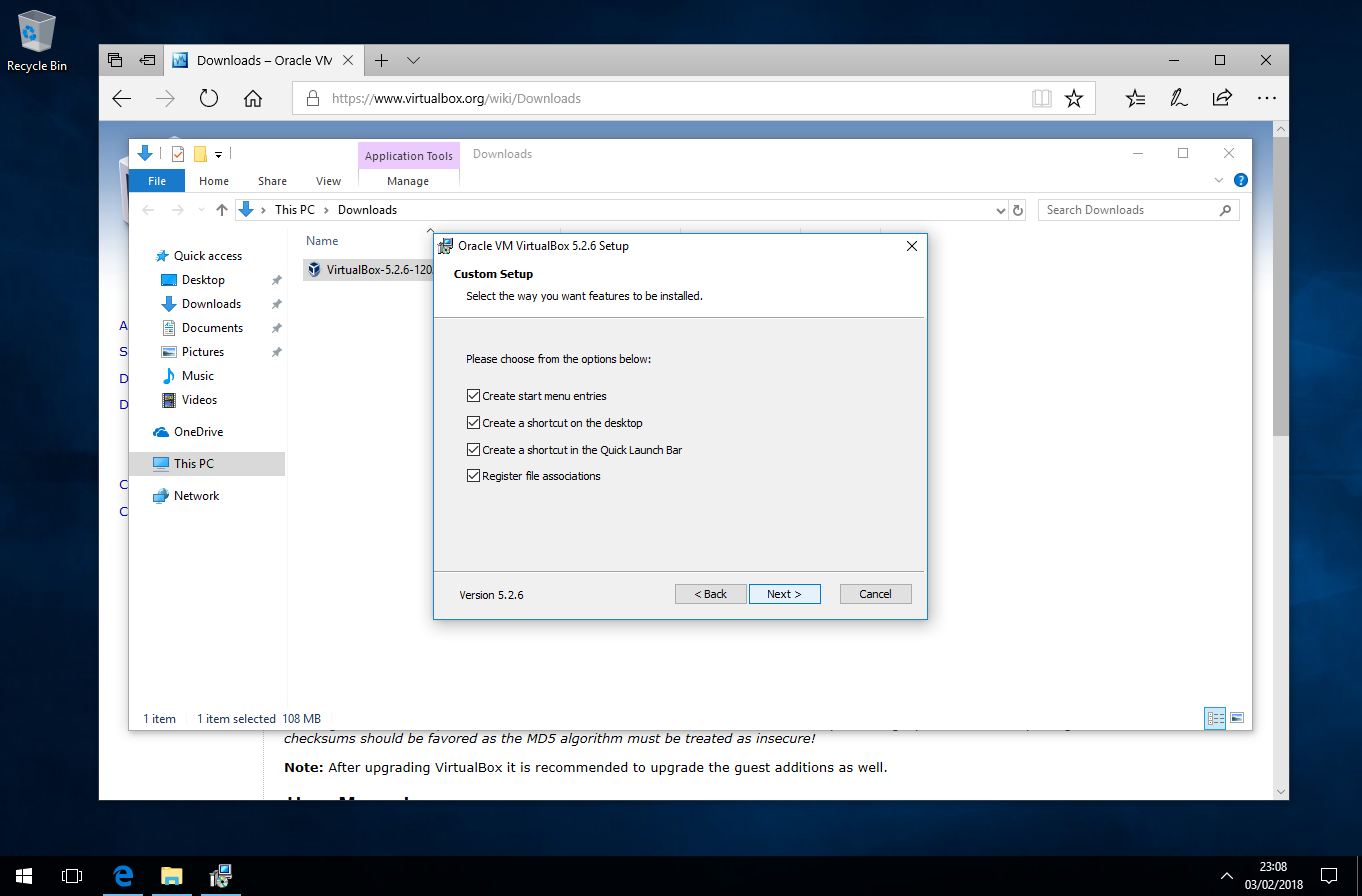 Click Yes.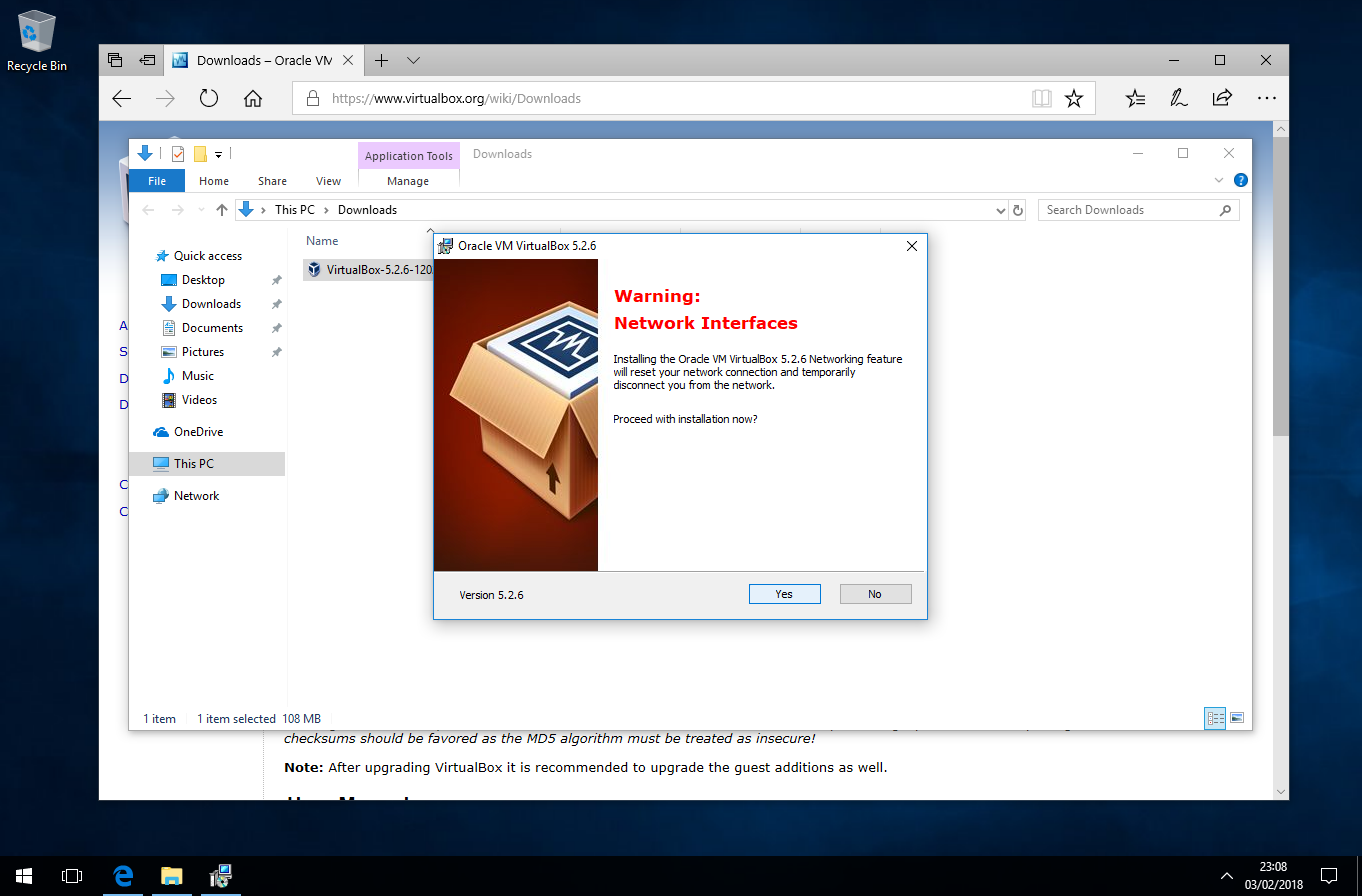 Click Install.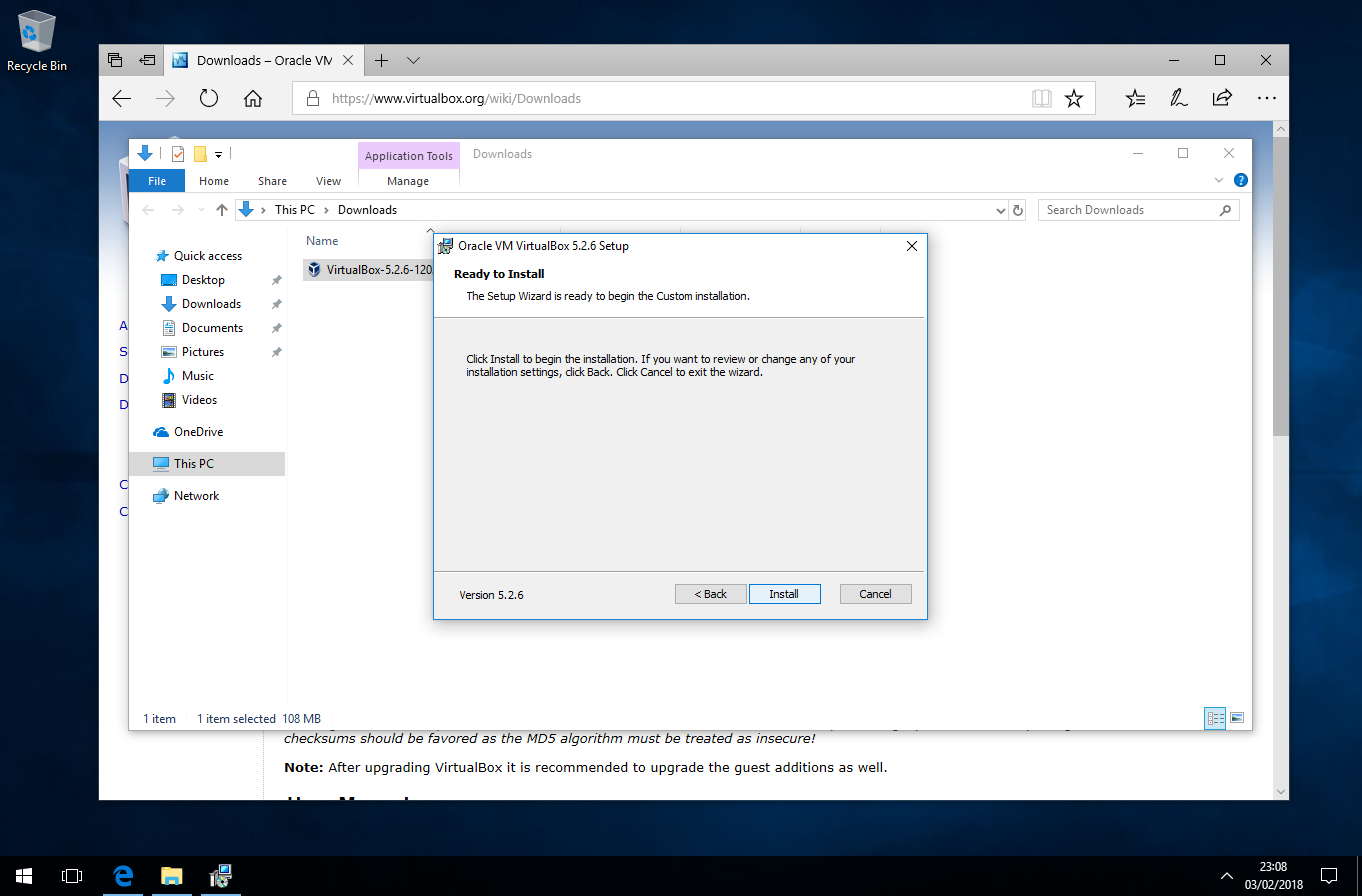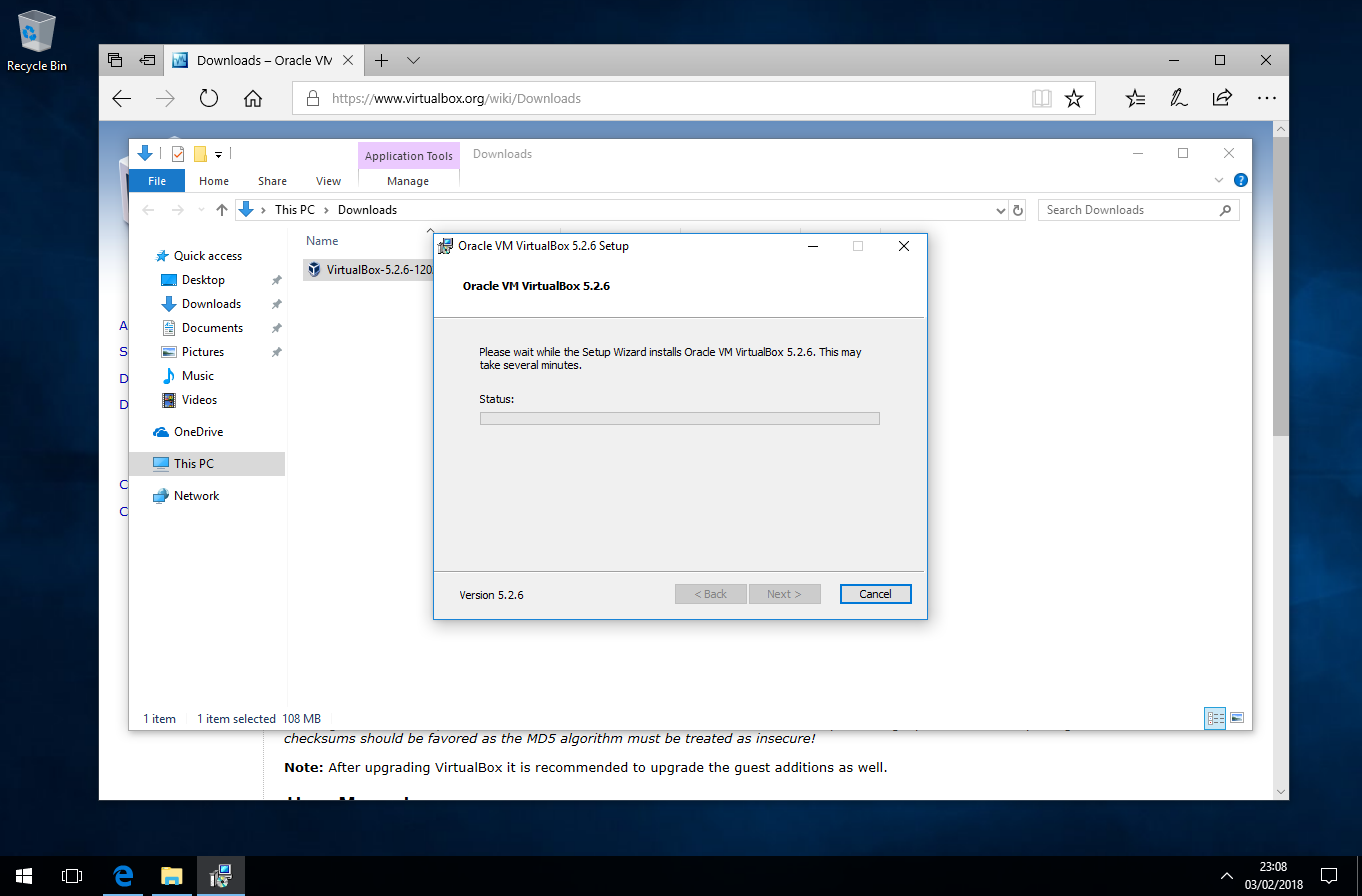 Depending on your security settings UAC might kick up a fuss, Click yes to proceed.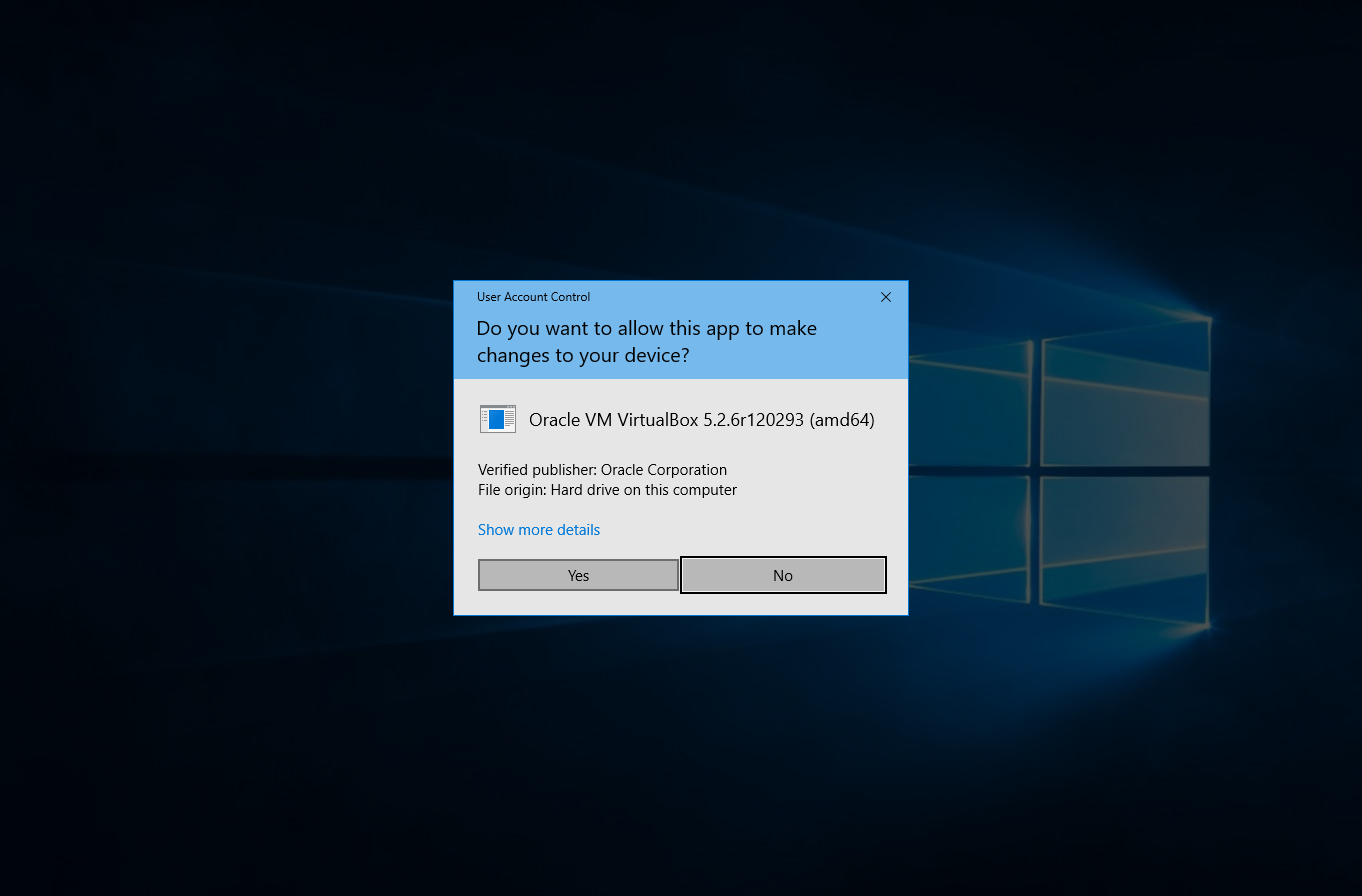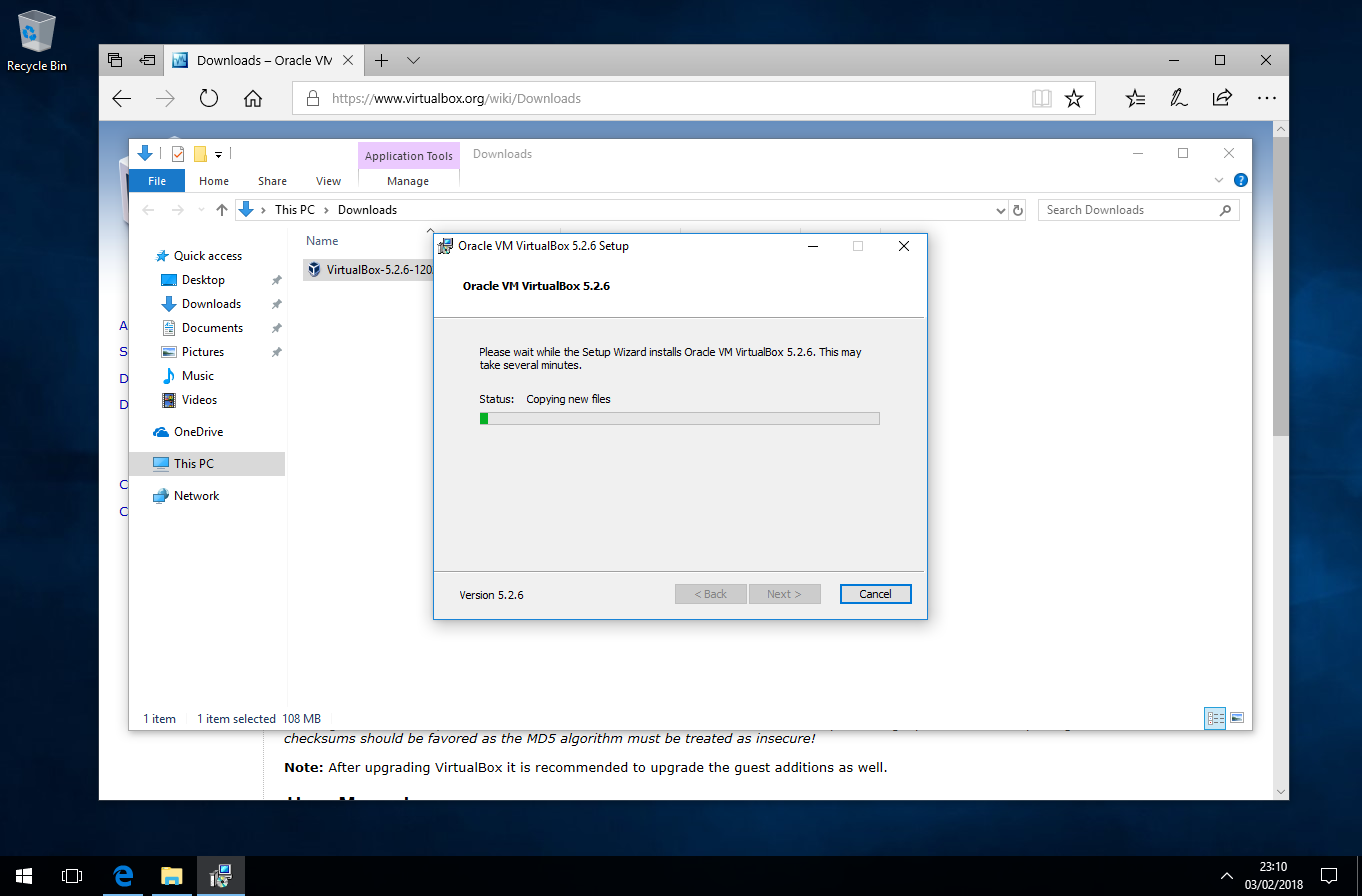 Click Finished.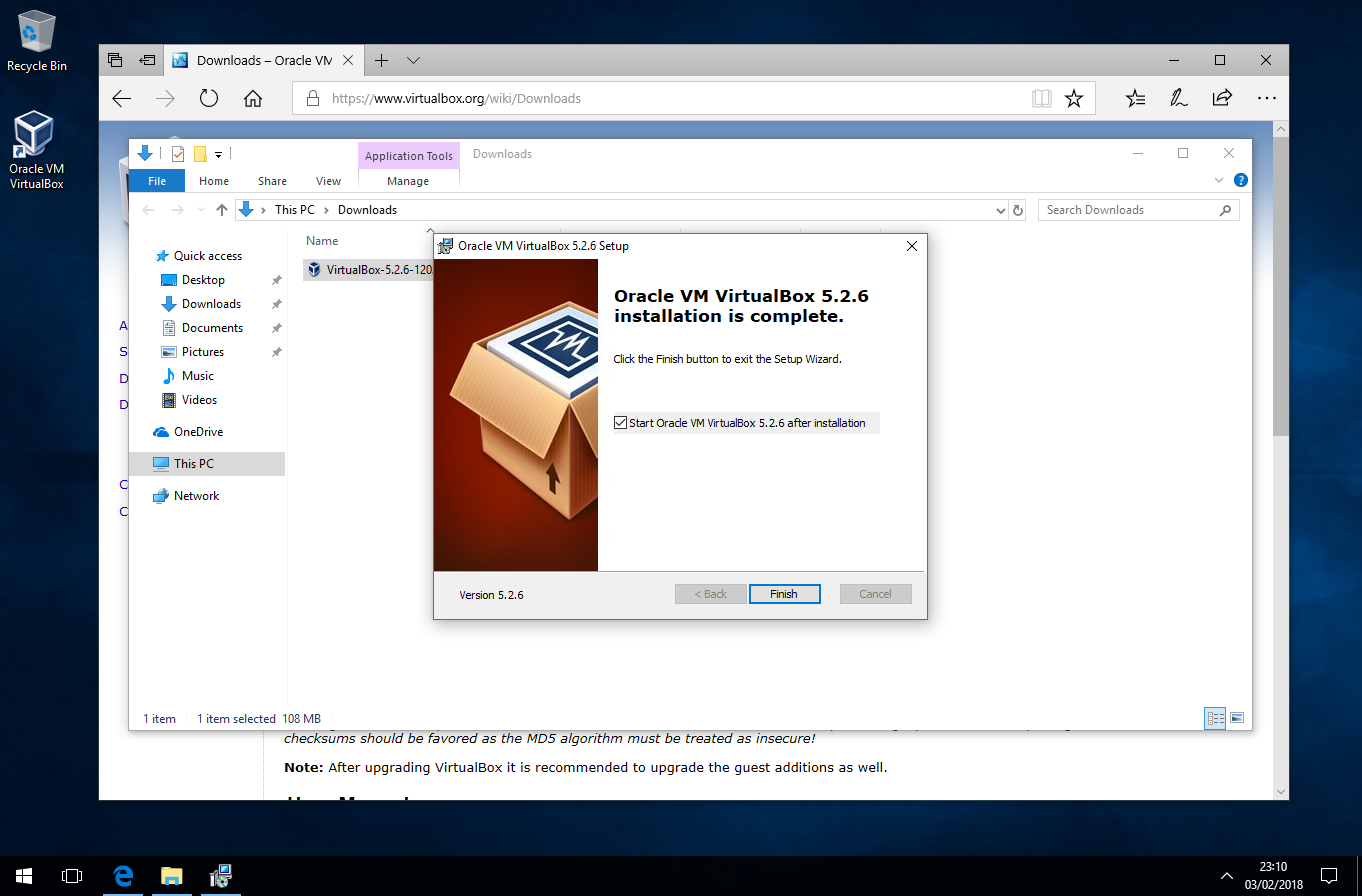 Click "New"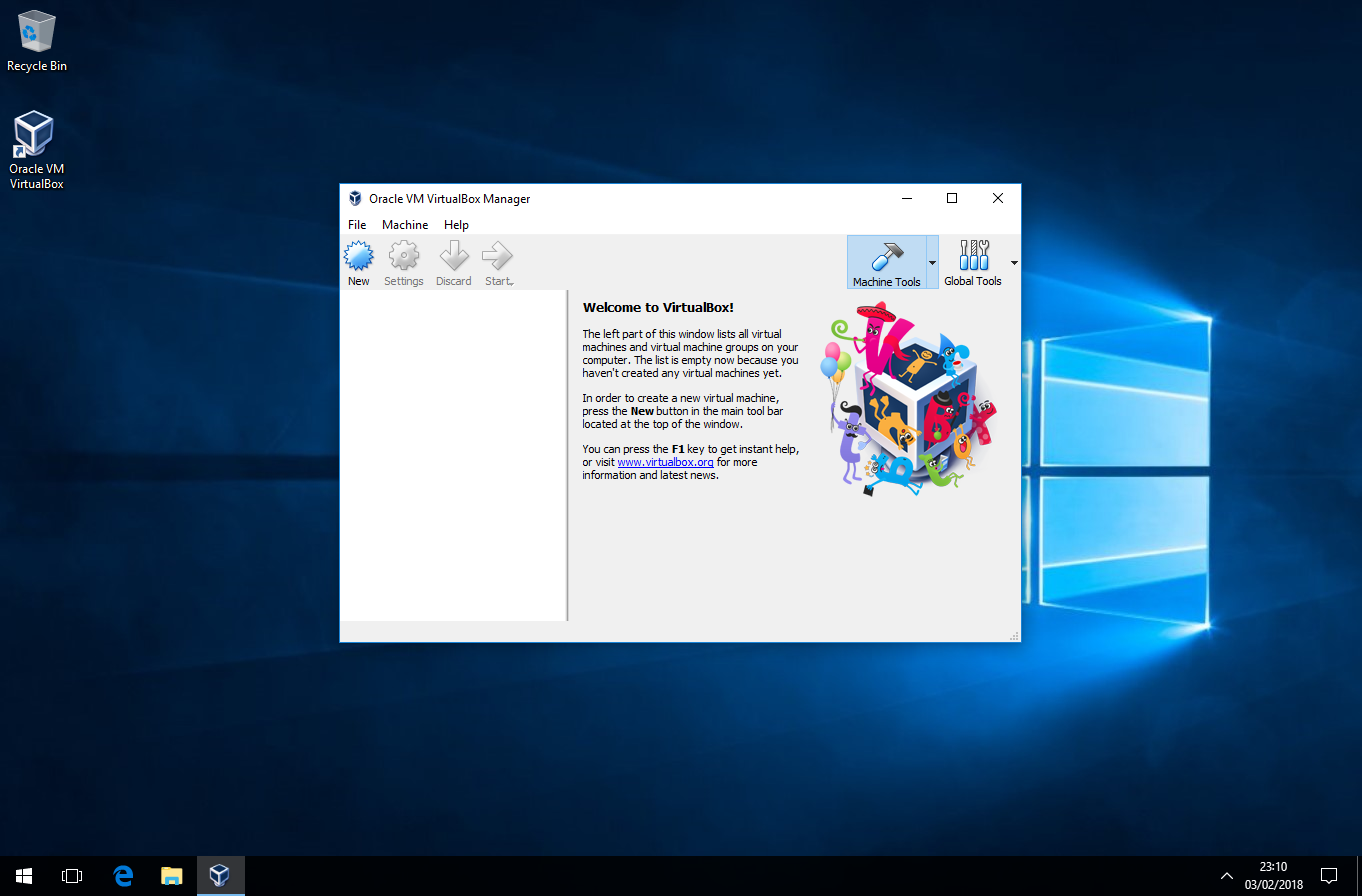 Select your configuration, Name, Type and Version.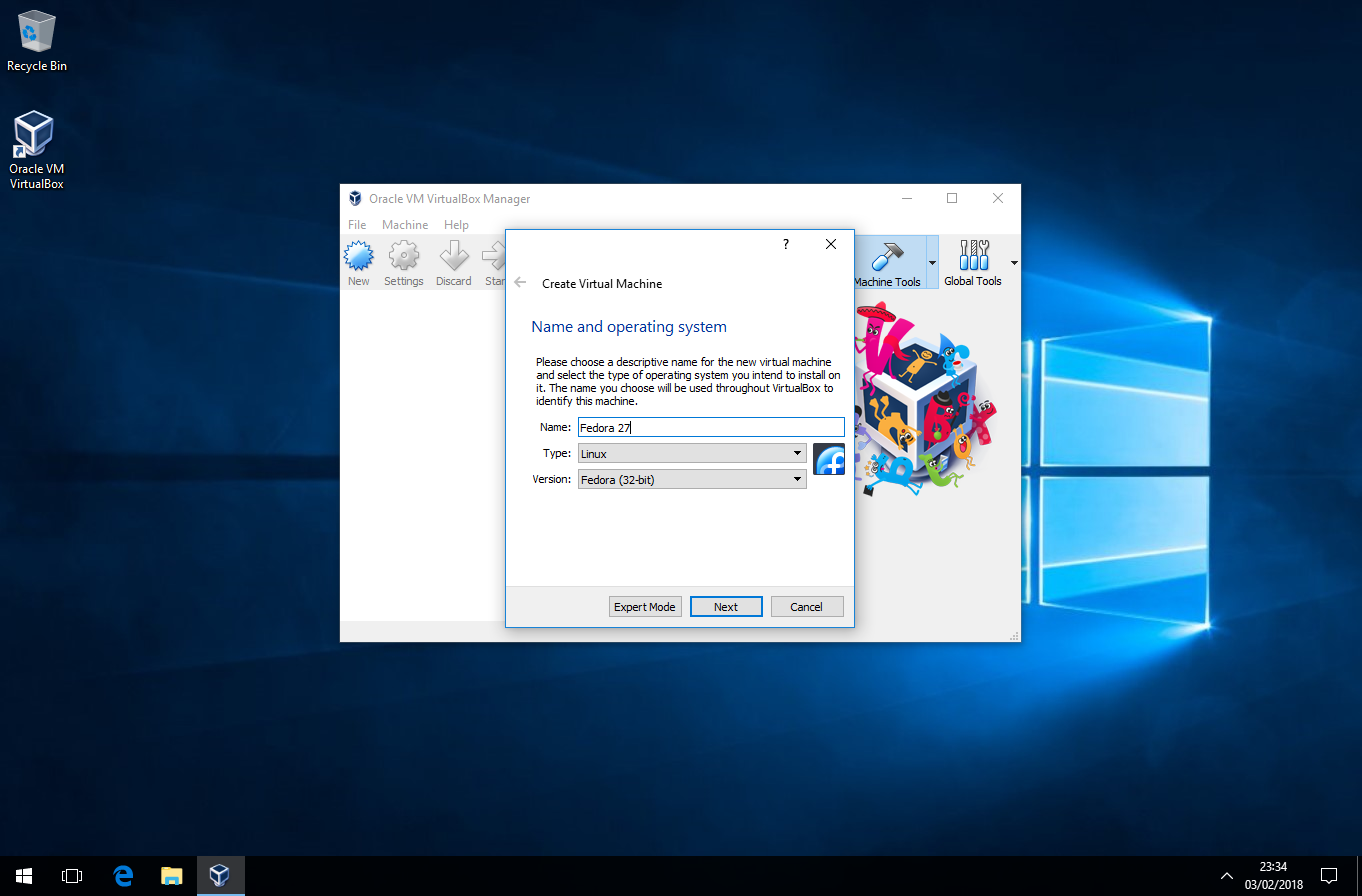 Adjust the amount of ram you need, for Fedora 2 GB should be enough "2048MB"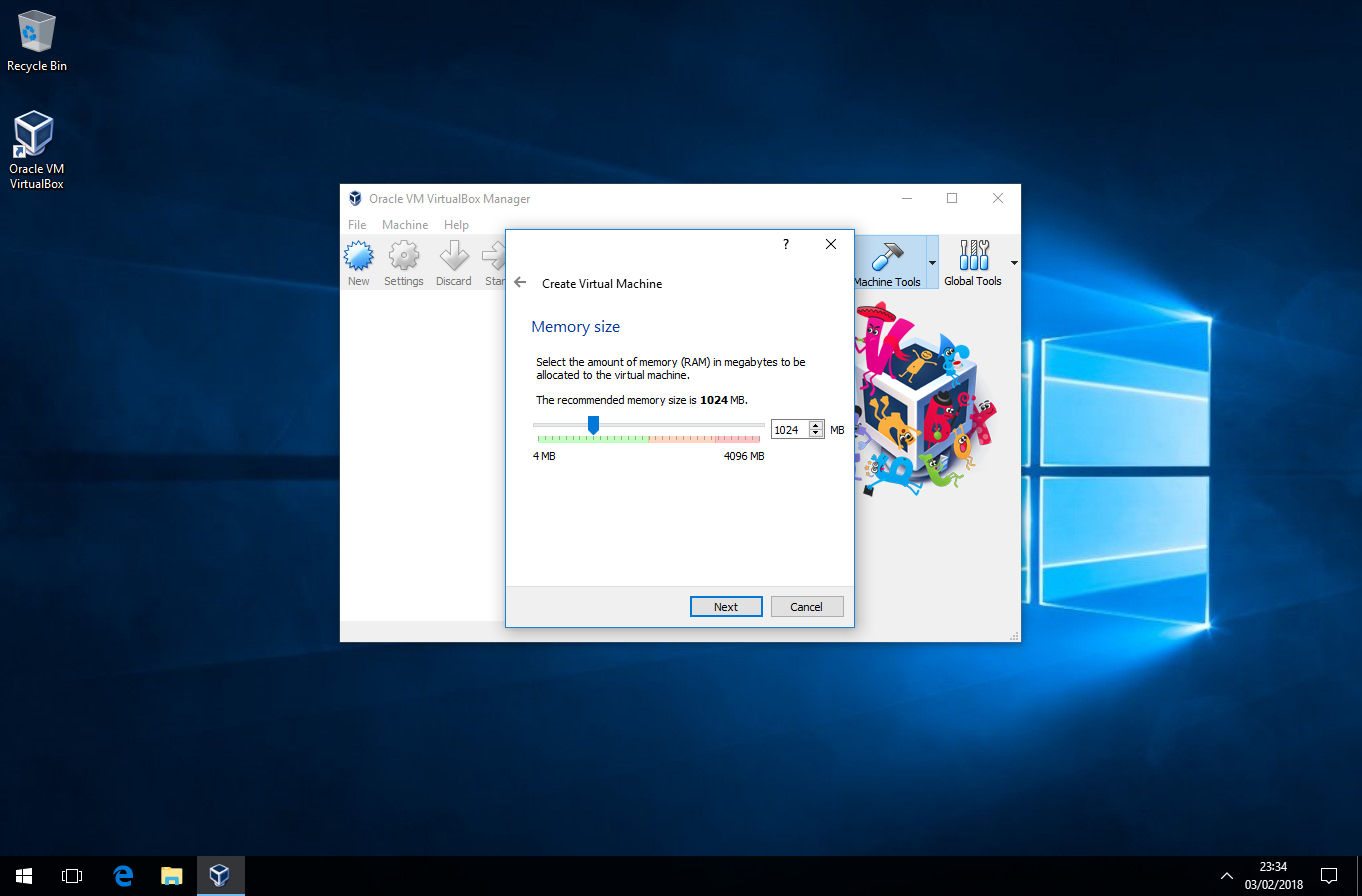 Select "Create a new virtual hard drive now" then click create.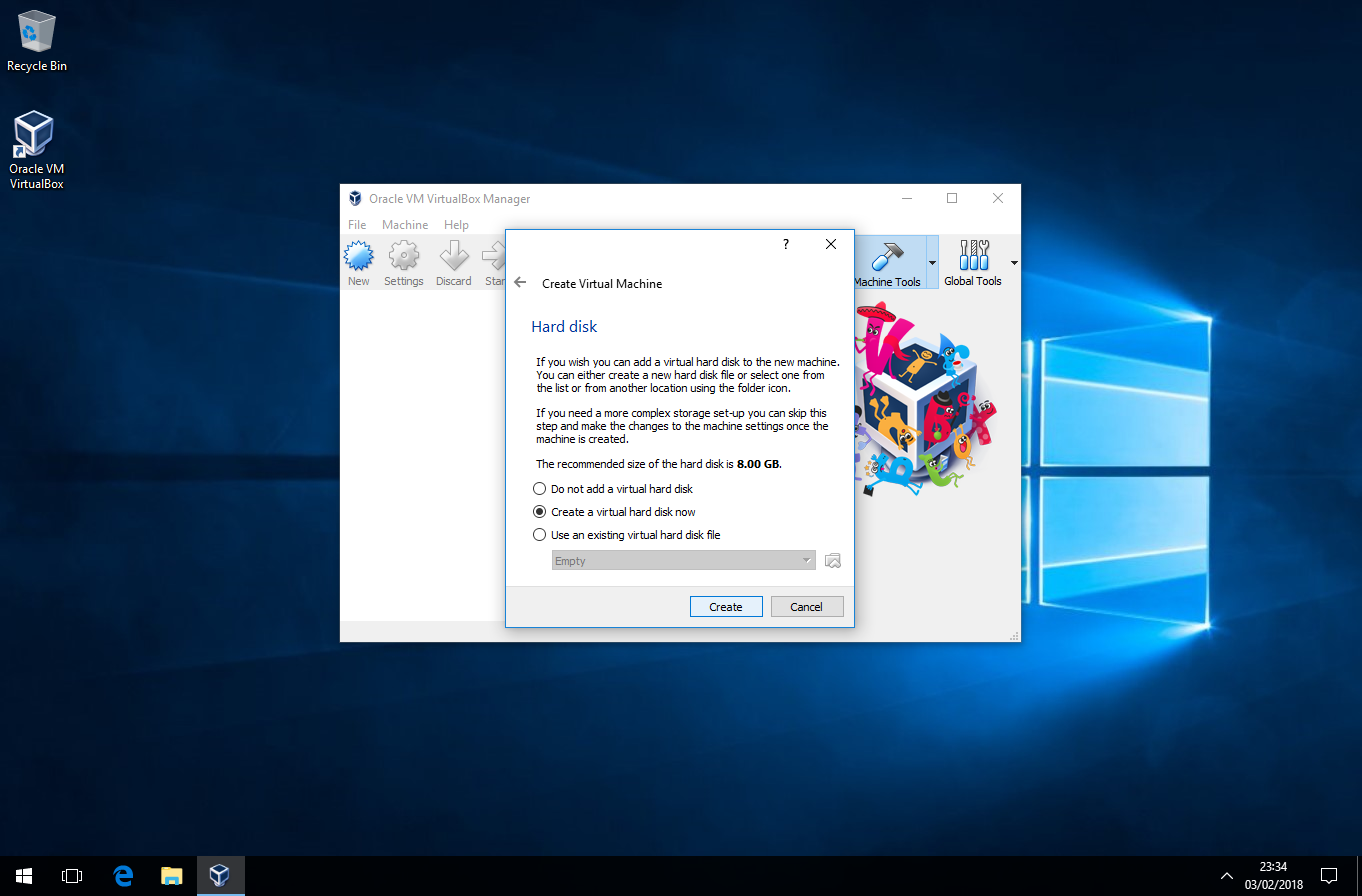 Select "VDI" VirtualBox Disk Image, then click next.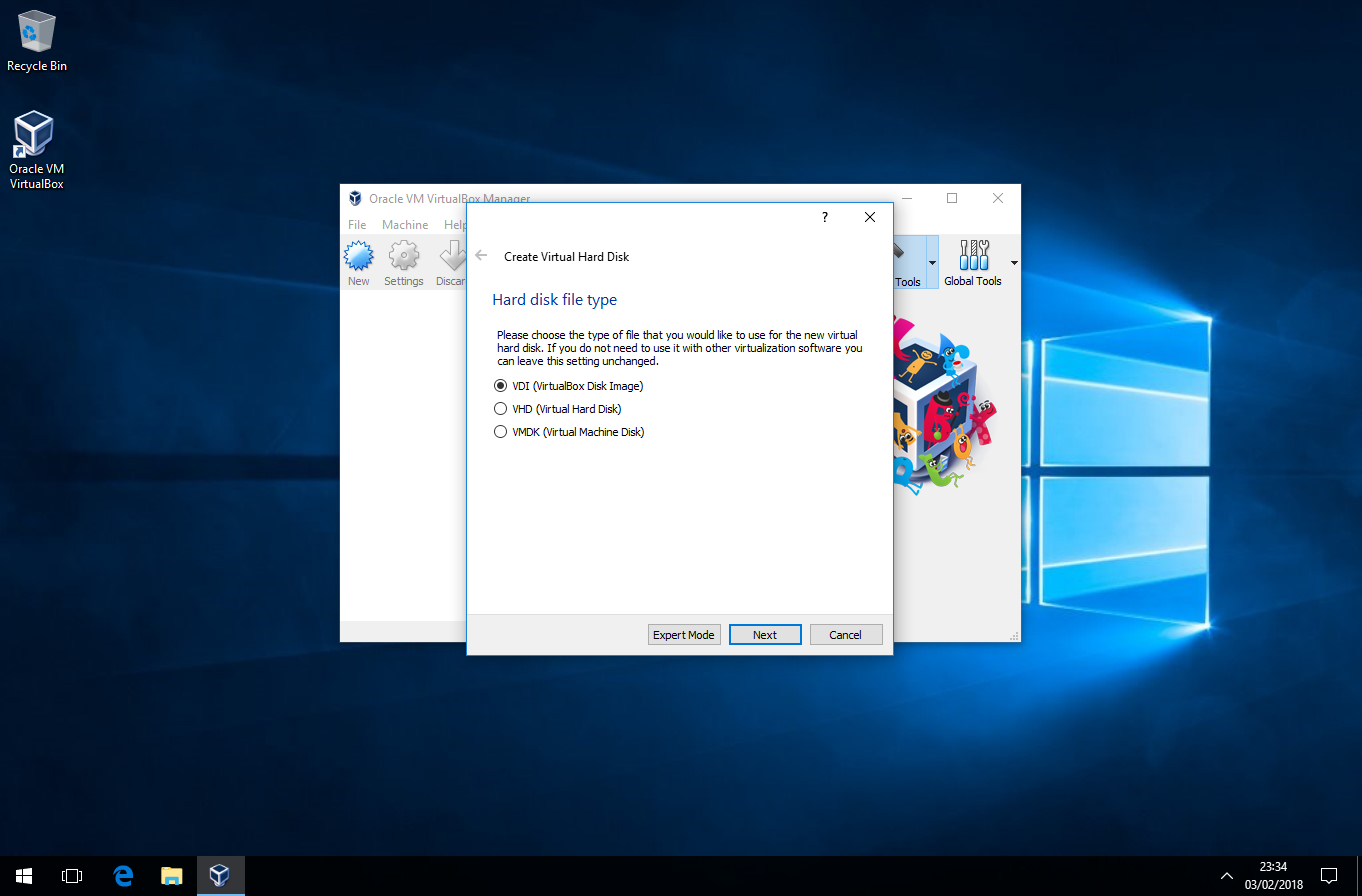 Select Dynamically allocated, then click next.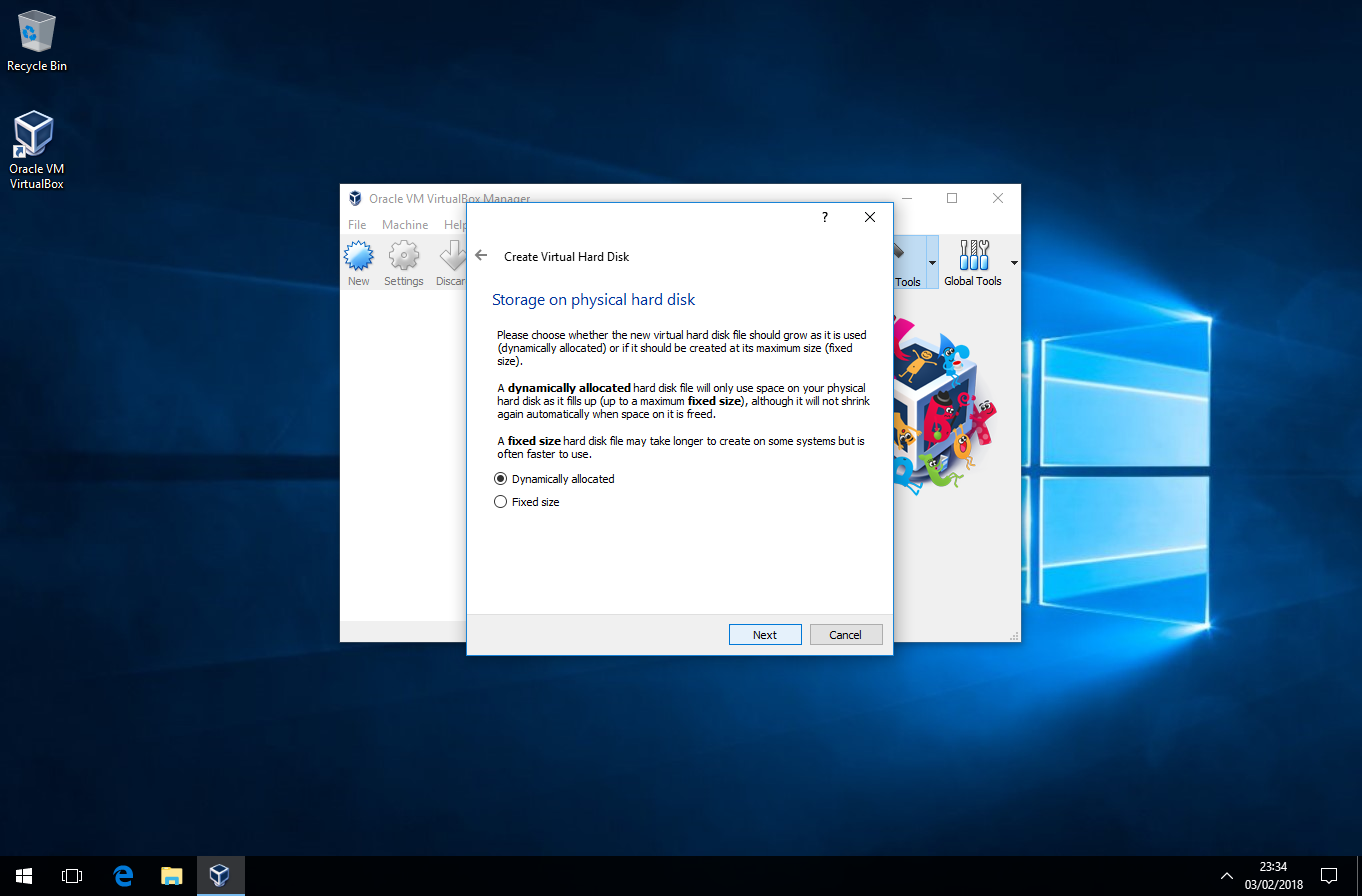 Click create.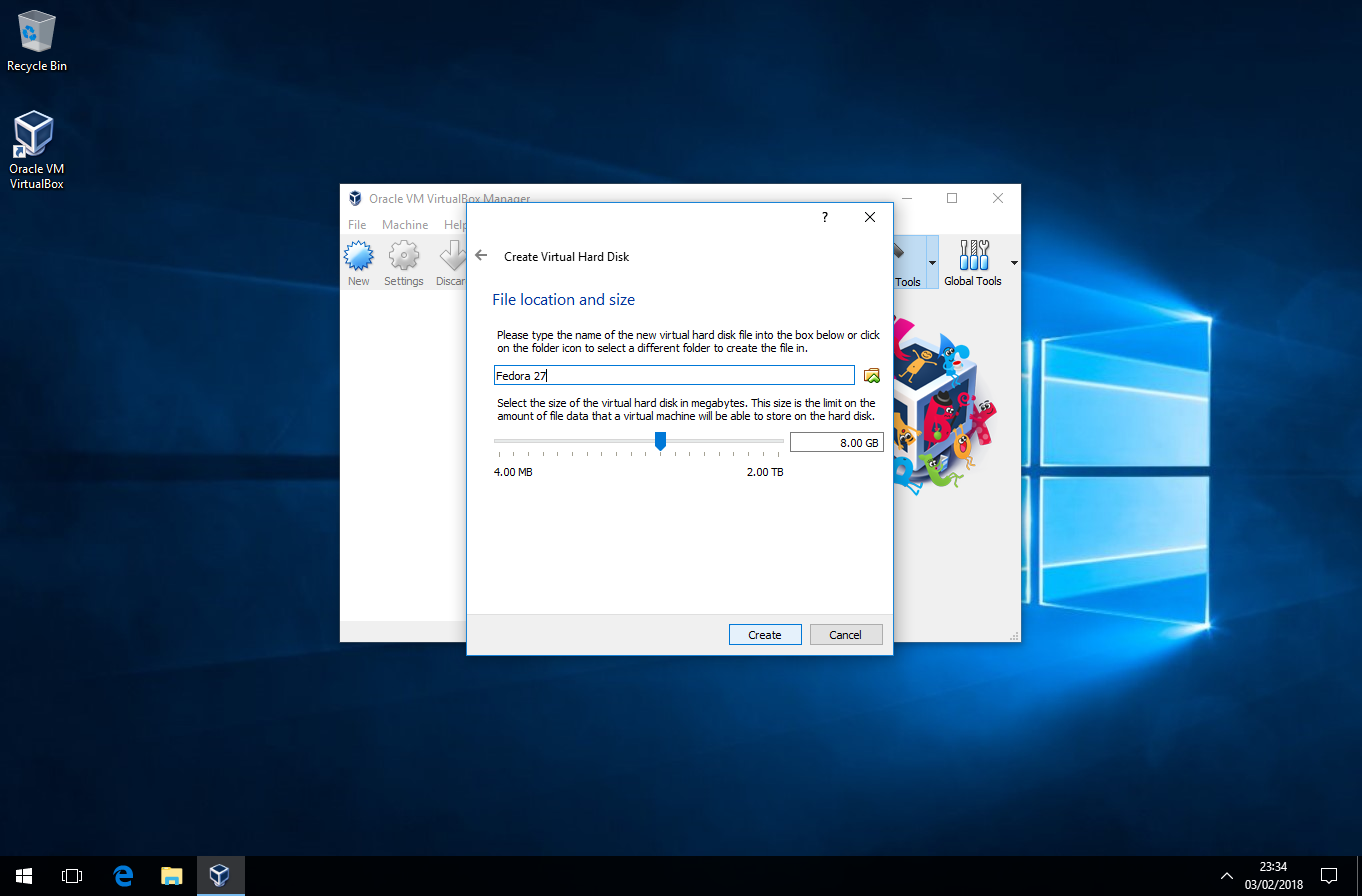 Now click "Start"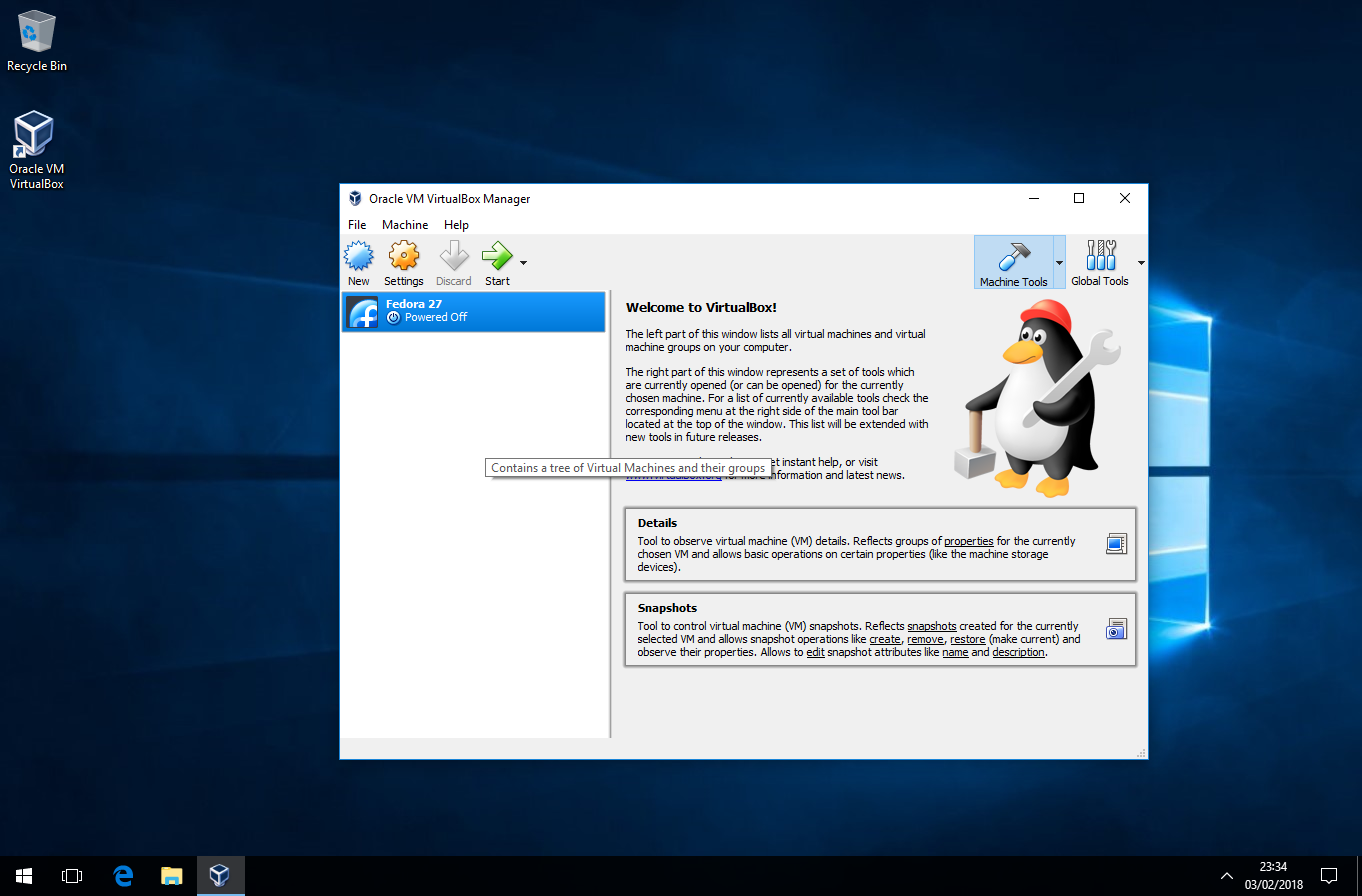 Click on the folder with the green arrow.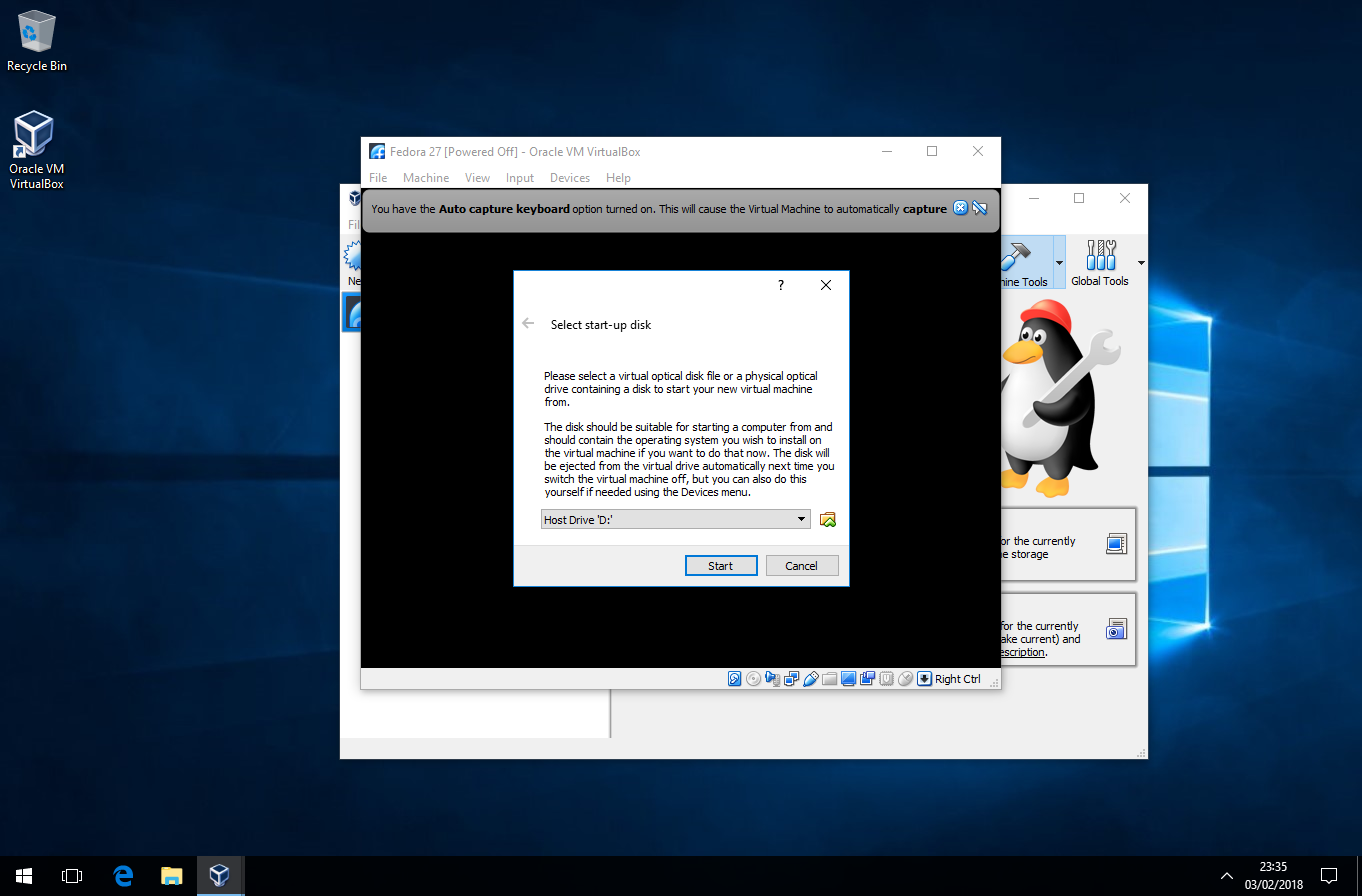 Navigate to where you saved your linux iso, then click open.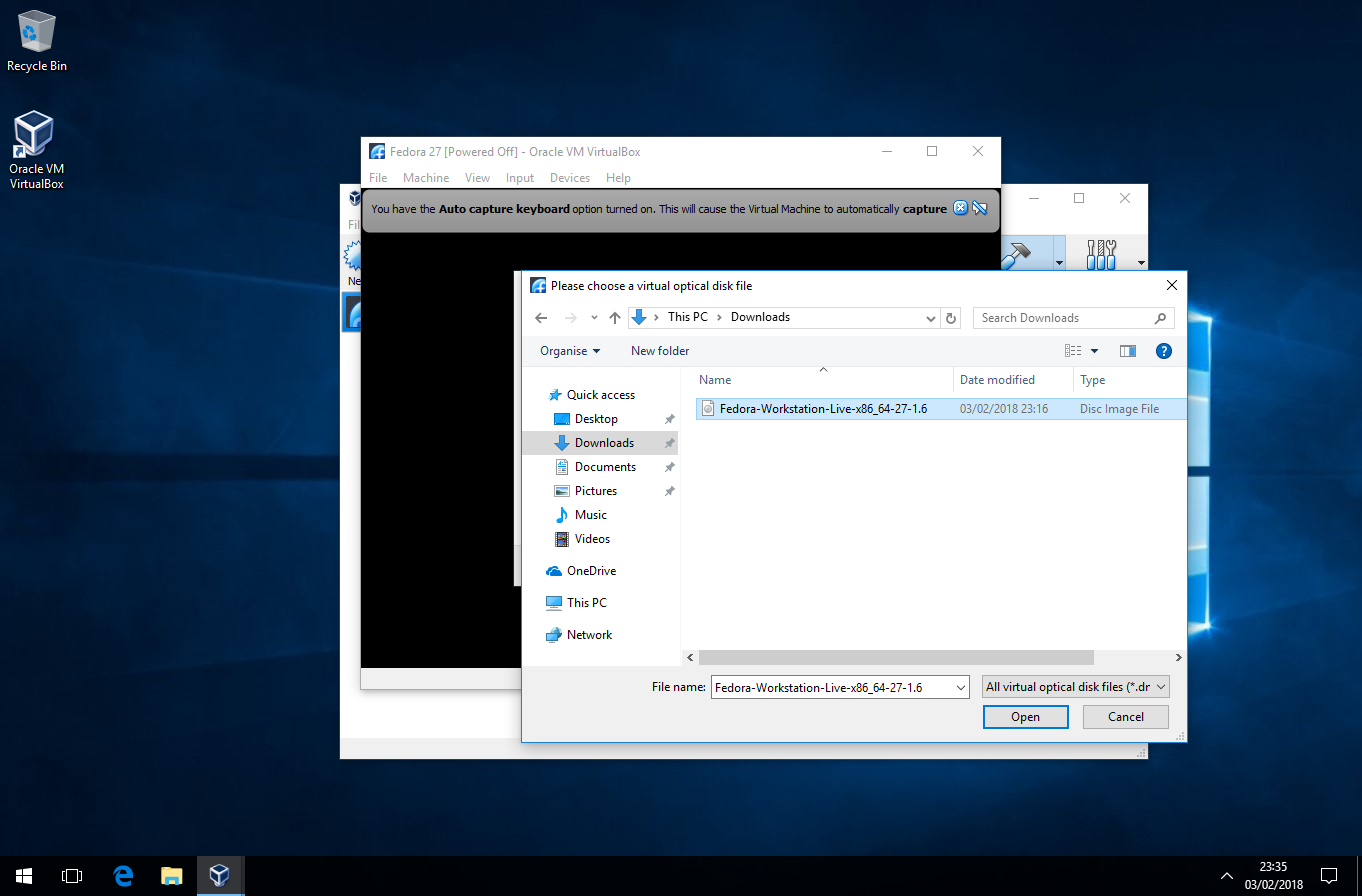 Click Start.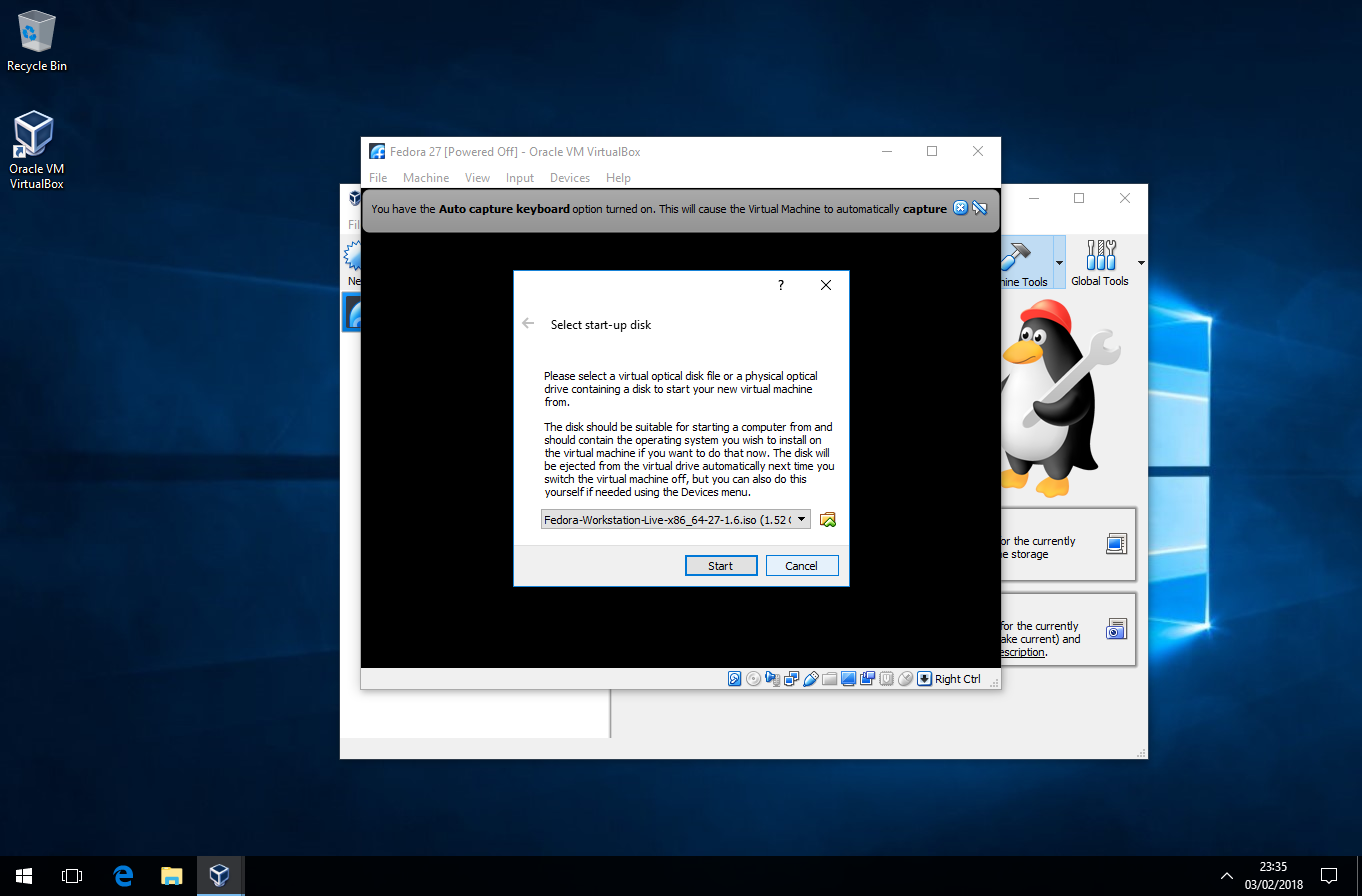 Your now ready to experiment with a virtual linux or what ever you choose to use.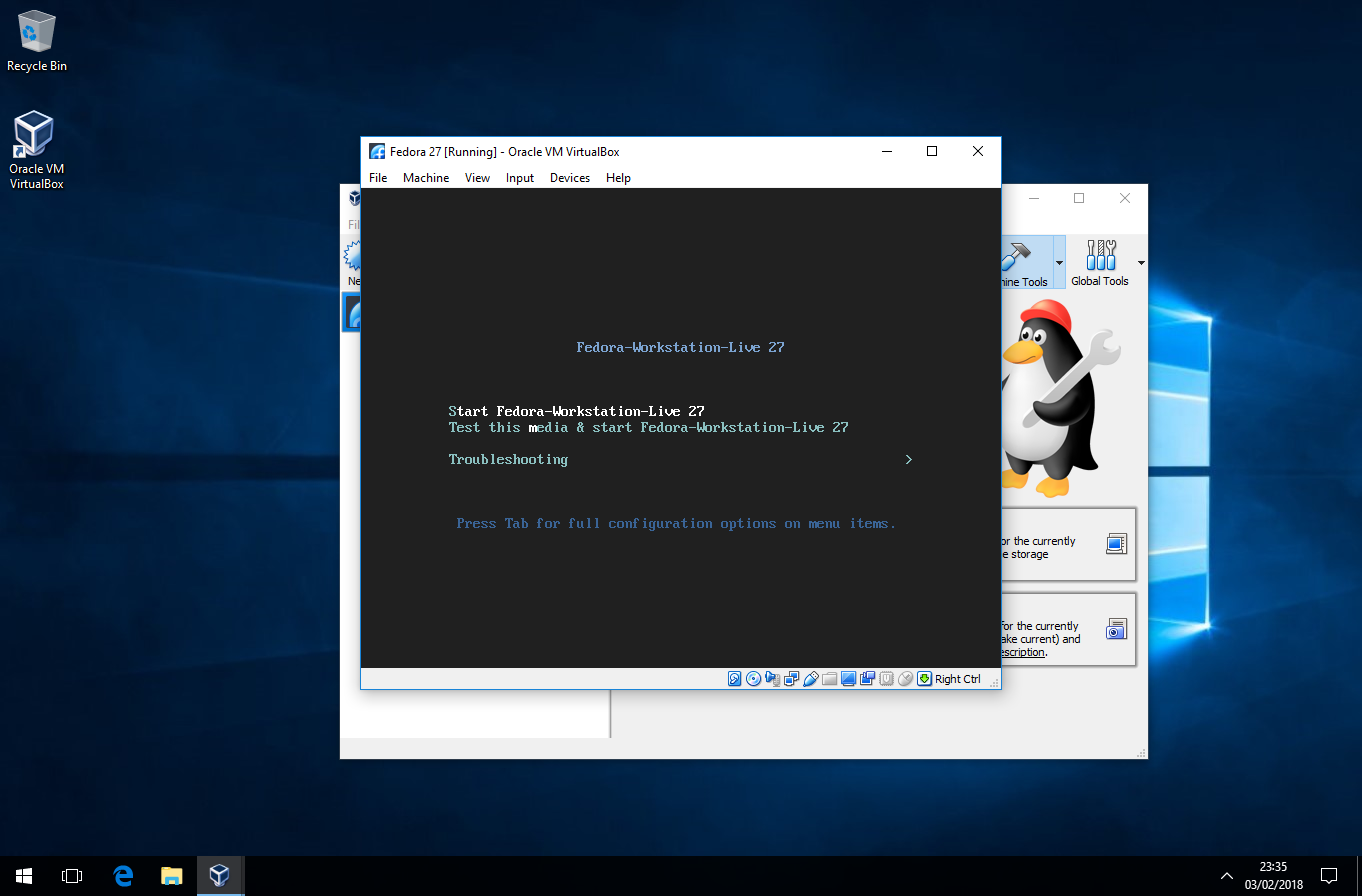 I hope this has been informative, Thank you for reading.