This is where it all started for me the world of Fedora Core 1
About:
Fedora Core is a Unix-like operating system based on the Linux kernel and GNU programs (a Linux distribution), developed by the community-supported Fedora Project and sponsored by the Red Hat company. Fedora contains software distributed under various free and open-source licenses and aims to be on the leading edge of such technologies. Fedora is the upstream source of the commercial Red Hat Enterprise Linux distribution.
GRUB boot menu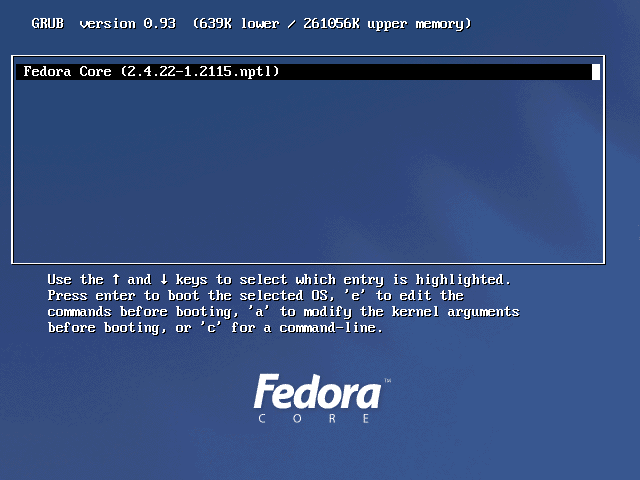 Ultra cool loading screen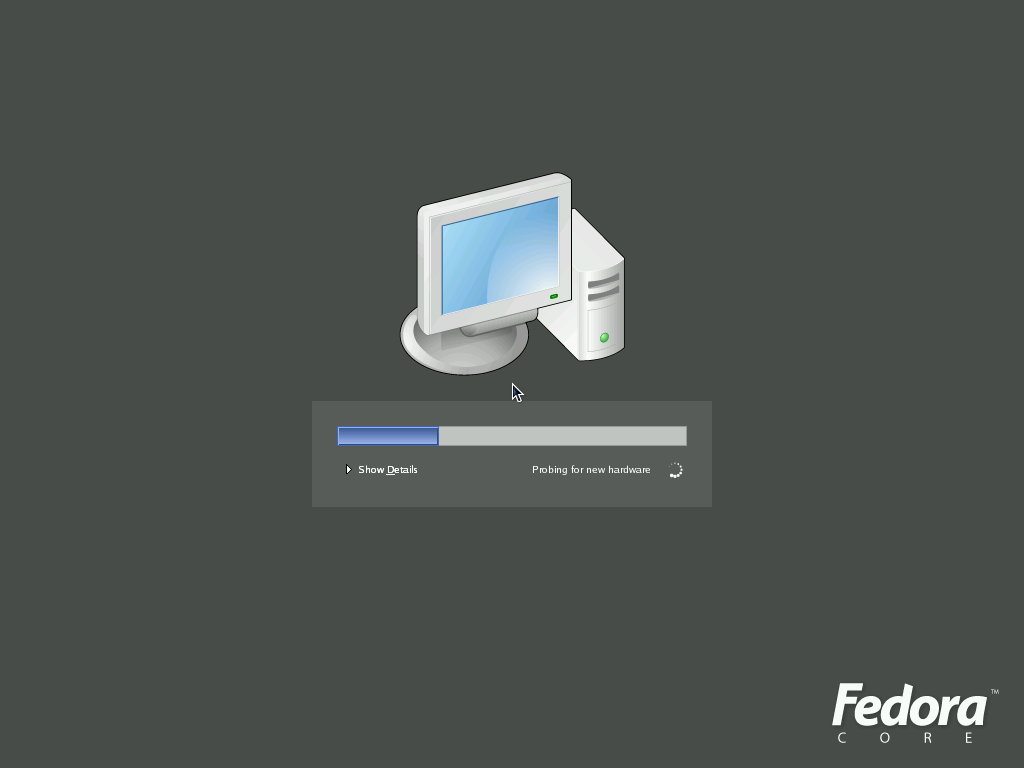 Login Window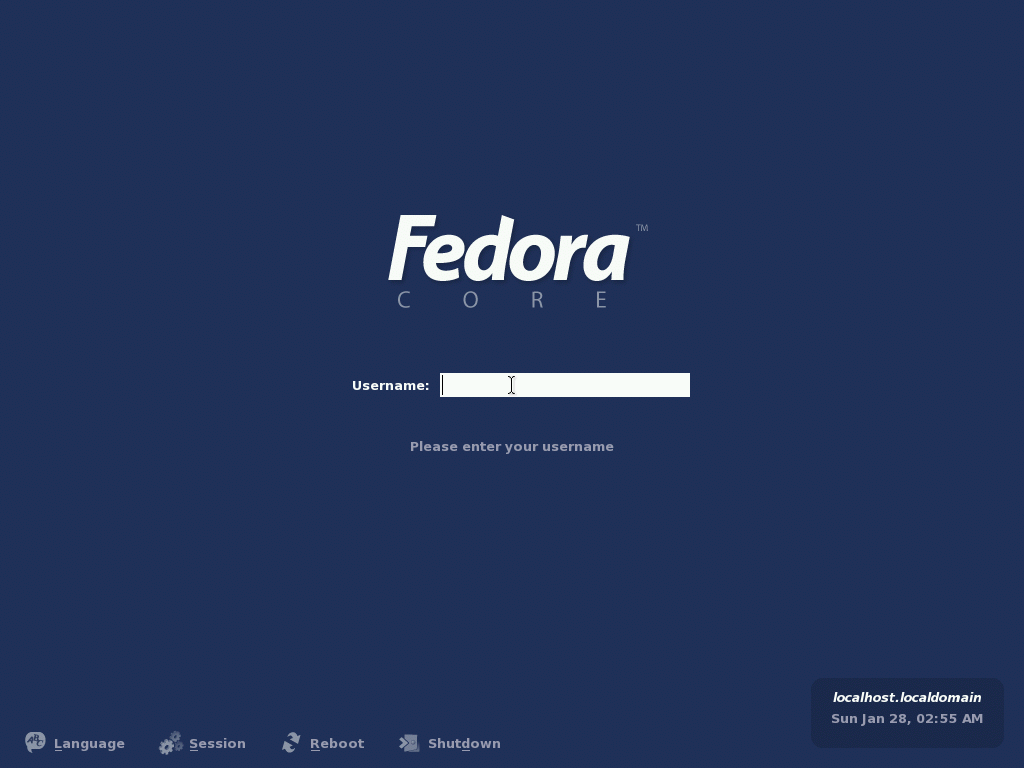 Desktop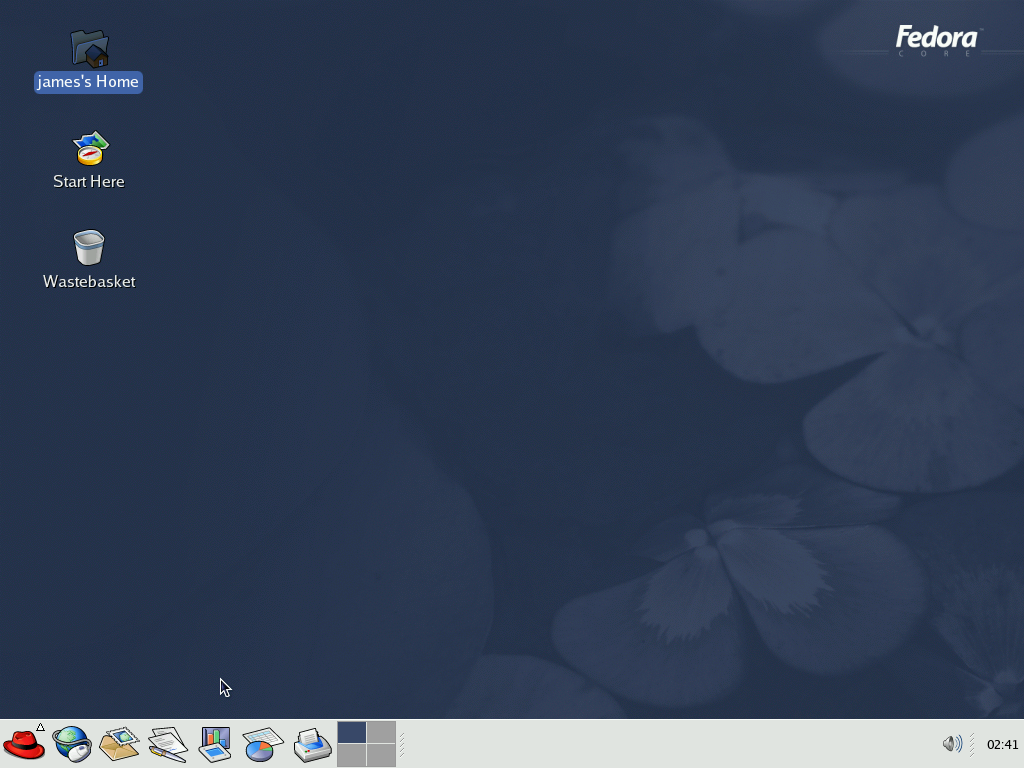 GNOME 2.4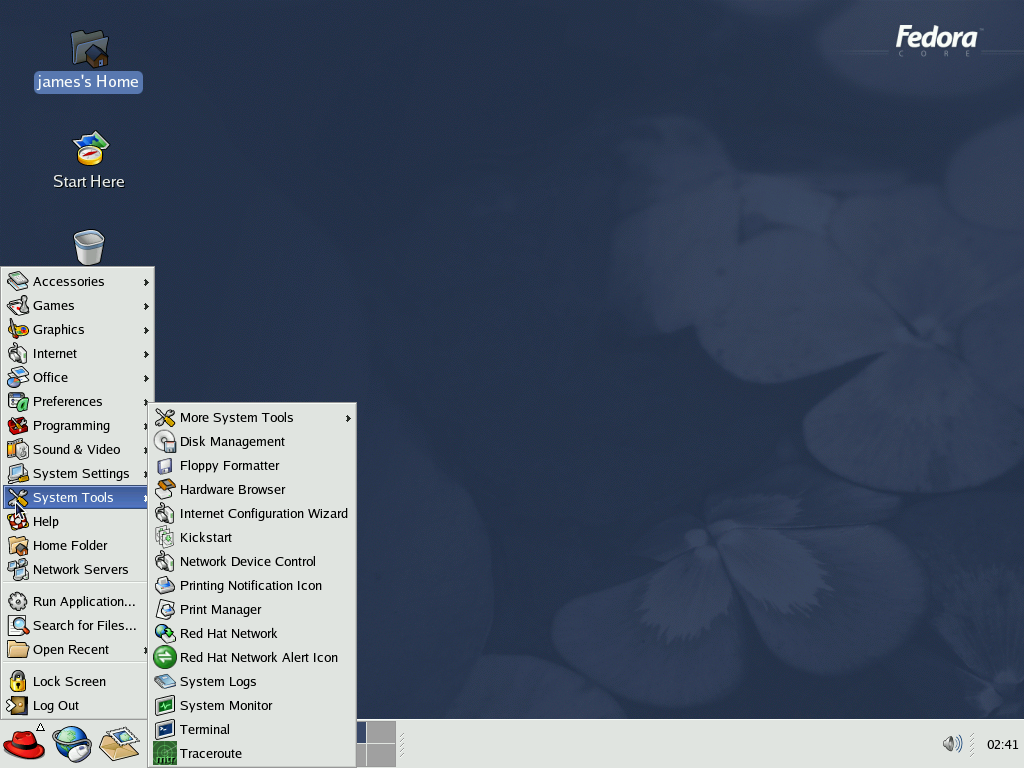 Fedora has a reputation for focusing on innovation, integrating new technologies early on and working closely with upstream Linux communities. Making changes upstream instead of specifically for Fedora ensures that the changes are available to all Linux distributions.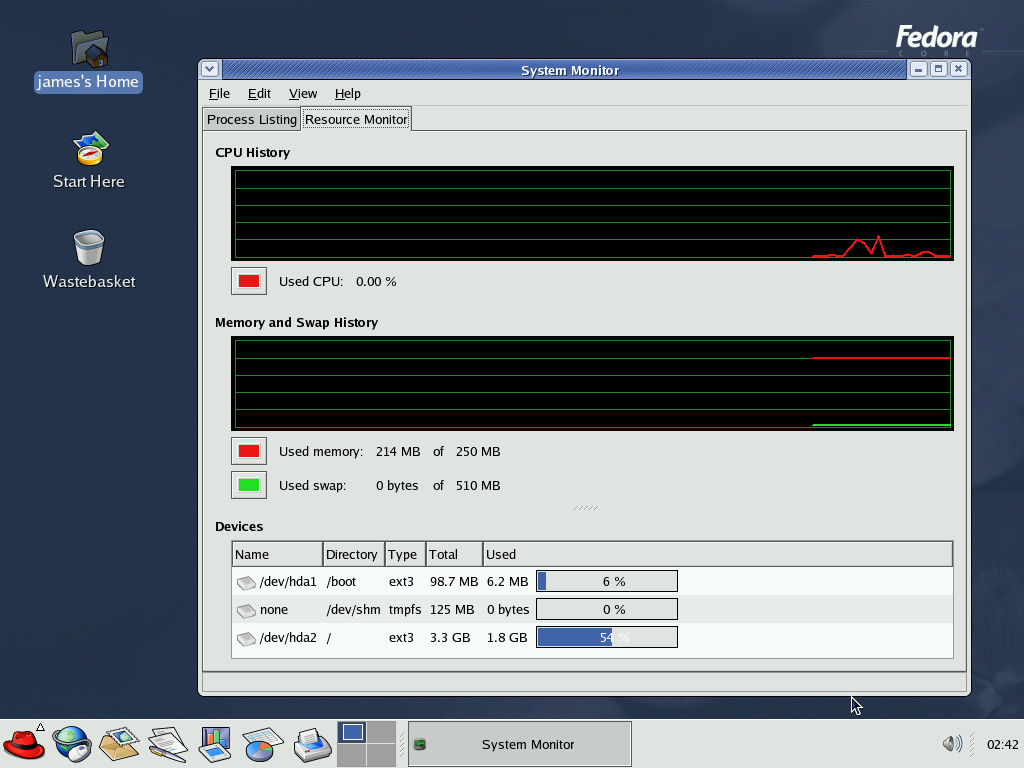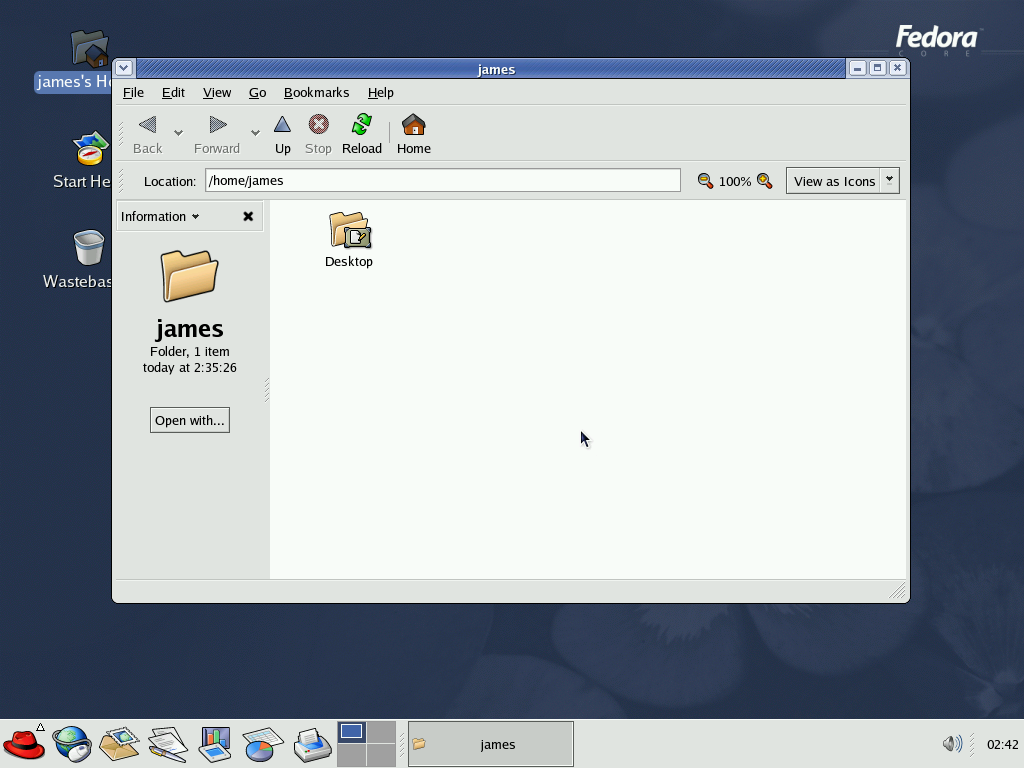 Fedora has a relatively short life cycle: each version is usually supported for at least 13 months, where version X is supported only until 1 month after version X+2 is released and with approximately 6 months between most versions. Fedora users can upgrade from version to version without reinstalling.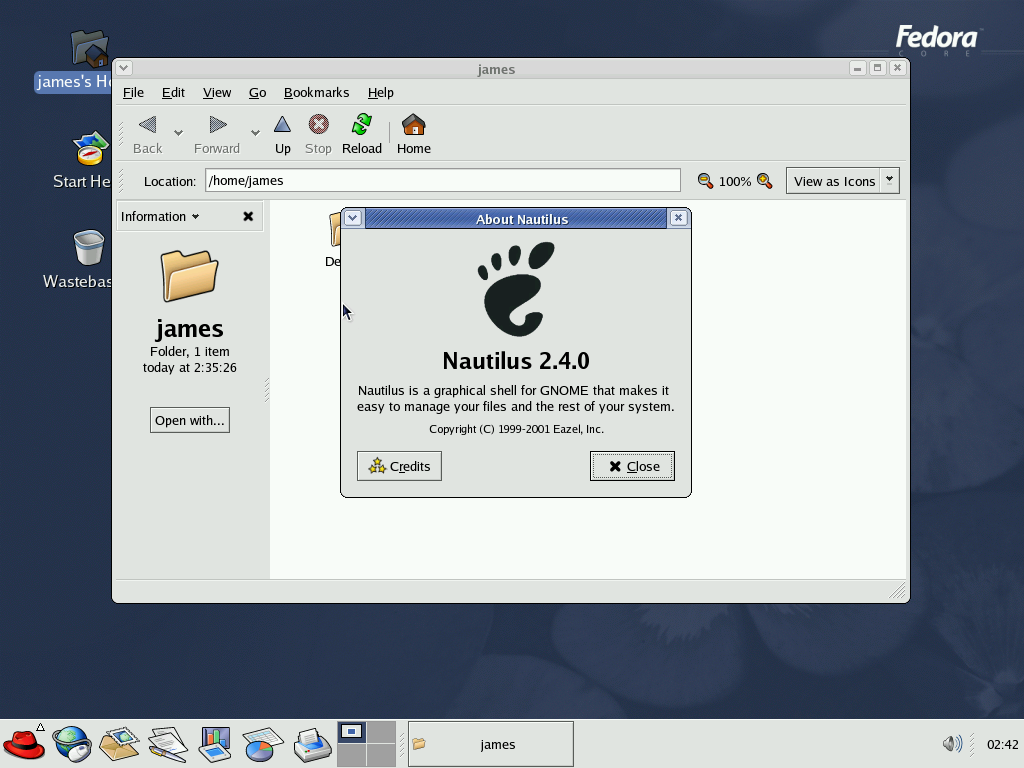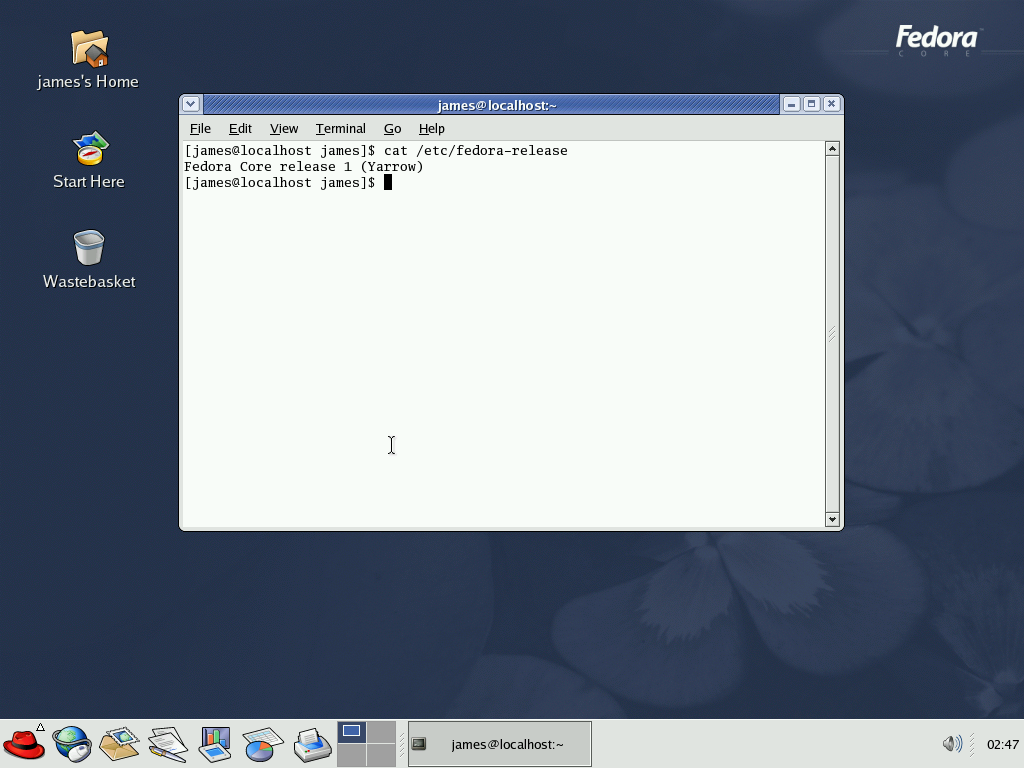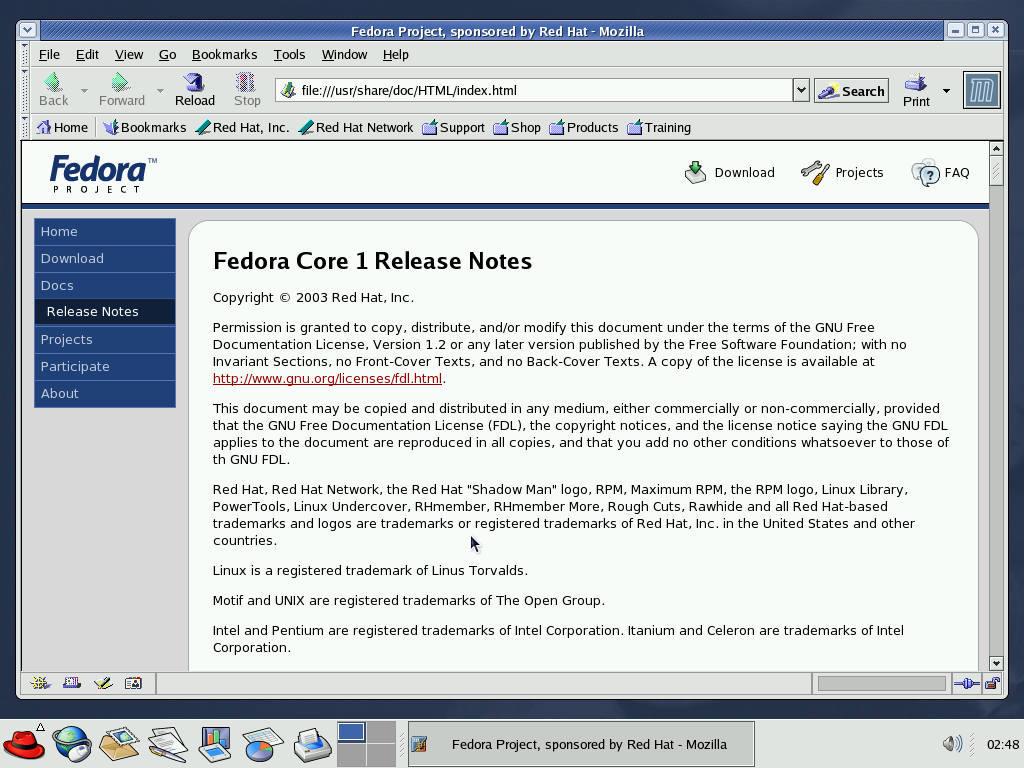 Mozilla! 1.4.1 every thing about this OS was cutting edge!
This Linux change my life and led me down the path as a RedHet linux user,
Thank you for reading.